By Codi Darnell
February 22, 2022
Jane Austen said, "There is nothing like staying at home for real comfort" and I would have to agree with her. Your home is a place of refuge, set-up by you, for you. You know its quirks, like how to jiggle the handle just right to get the door unlocked or which clock always runs five minutes slow. You know where to position the shower faucet for the perfect temperature and to unplug the toaster before you use the kettle so as not to blow a fuse. You have a favourite place to curl up with a blanket. Home is familiar. It is welcoming. But when a disability alters your mobility, even your own home can feel uninviting.
Whether it is a sudden or gradual loss of mobility, there are many aspects to a home that can make it difficult, or impossible, to complete even the simplest of tasks—not to mention feel comfortable. The shower with standing room only becomes unusable for a new wheelchair user. Difficulty balancing or standing may require the installation of grab bars. Counter heights and door widths are scrutinized.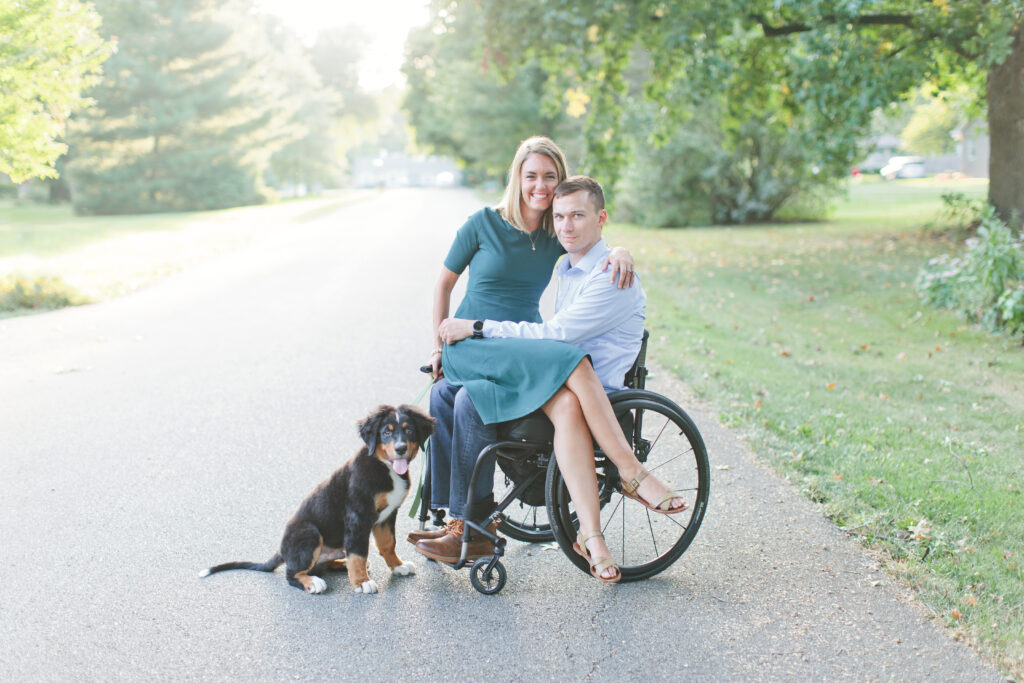 The list goes on and the realization sets in that changes will need to be made. Then the fear, that your house will become clinical and cold. But there is good news: You do not need to swap style for accessibility.
While an internet search for design ideas that are both accessible and stylish often yield few results, there is help. LeAnne Lavender from Lavender Accessible Design offers personalized services for your project. And she does it with the knowledge of someone who has been there before.
Meet The Lavenders
LeAnne and her husband Derek were married in 2013. Soon after, they bought their first property—a fixer upper—and quickly rolled up their sleeves to get to work. Their first task? Transforming the unattached garage into their living space. Working together, they created a small home they affectionately named "Bunker" and dreamed of their next project: restoring and moving into the main house on the property.
But in 2016, Derek was involved in a motorcycle accident that left him a paraplegic and full-time wheelchair user. Since Bunker was not what you would call wheelchair accessible, LeAnne and Derek began their search for a new home. Eventually they settled on a 2-bedroom mid-century rancher and, once again, got to work on making it their own. This time, however, there was more to consider than just flooring, paint colours, and light fixtures. Not only did they want to create a home that reflected their sense of style, they also needed it to meet a standard of accessibility.
What they created was both a testament to beauty and function. In fact, their new home, affectionately known as "Quarry", won design awards, and was featured by Dwell as a top accessible design. So, whether you need a room refresh or an entire house remodel in the name of accessibility, LeAnne has the experience and talent to help you create a space that works for you.
What inspired you to start a business in accessible home design?
In 2016, my handsome and handy husband was in a serious accident on his way to work. As a result, he is now a paraplegic, having no function from the armpits down.
While designing our home around Derek's new wheelchair, I was surprised at how hard it was to find accessible spaces that inspired me. I started Lavender Accessible Design with the intention of helping others create a beautiful space around something that isn't ideal.
Why was it important for you and your husband to have a house that wasn't only functional from a disability standpoint but also a space you loved from a style perspective?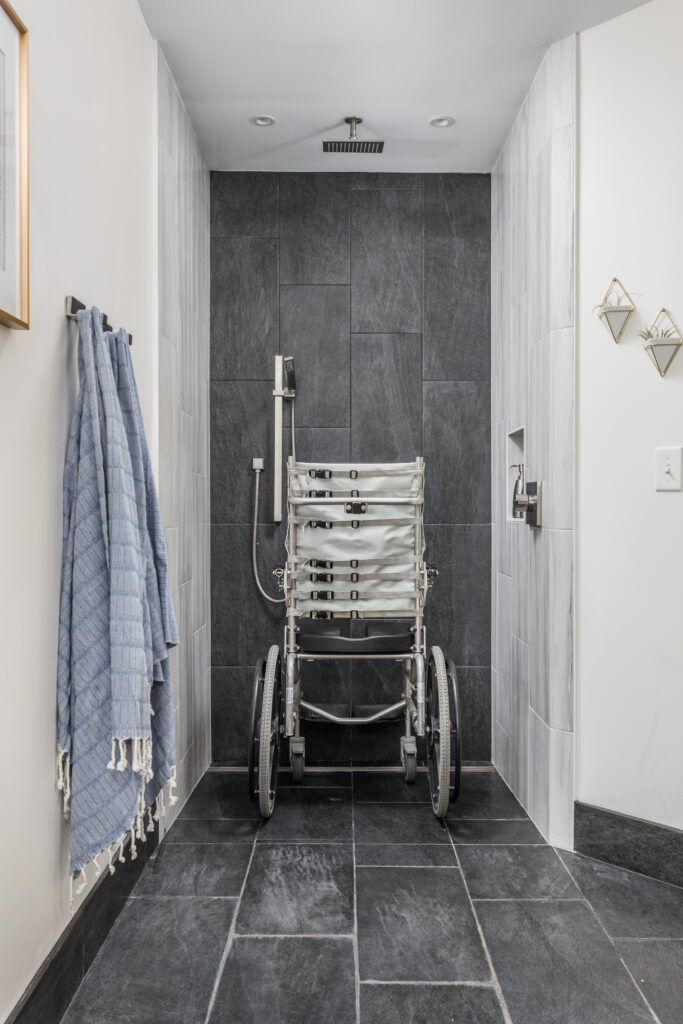 Your home is a direct reflection of who you are, and this doesn't need to change in the name of accessibility. After Derek's
accident, we found ourselves spending a lot more time at home because it was easier to have our friends over than to visit others' homes, carry-in dinners than maneuvering the restaurant scene, to watch a game on our television than attempt accessible seats at a stadium. Our home has become a place of comfort, control, and a direct reflection of who we are as a couple…the wheelchair just happens to be along for the ride!
We have always loved the process of making a house a home and felt that extra oomph to help folks in similar situations like ours. There are clever ways to integrate both design and accessibility.
Your services all start with an advising meeting. What should someone expect during that meeting?
Advising meetings can be as simple as you wanting to utilize smart features in your home for accessibility to a complete remodel/ build. We will talk about your home, accessible needs, preferences, and get to know each other better! With accessibility, everyone's situation is different, and I strive to take that all into account as we create the perfect space for your lifestyle.
You state on your website that you do not need to be local to acquire your services. How does the process work virtually?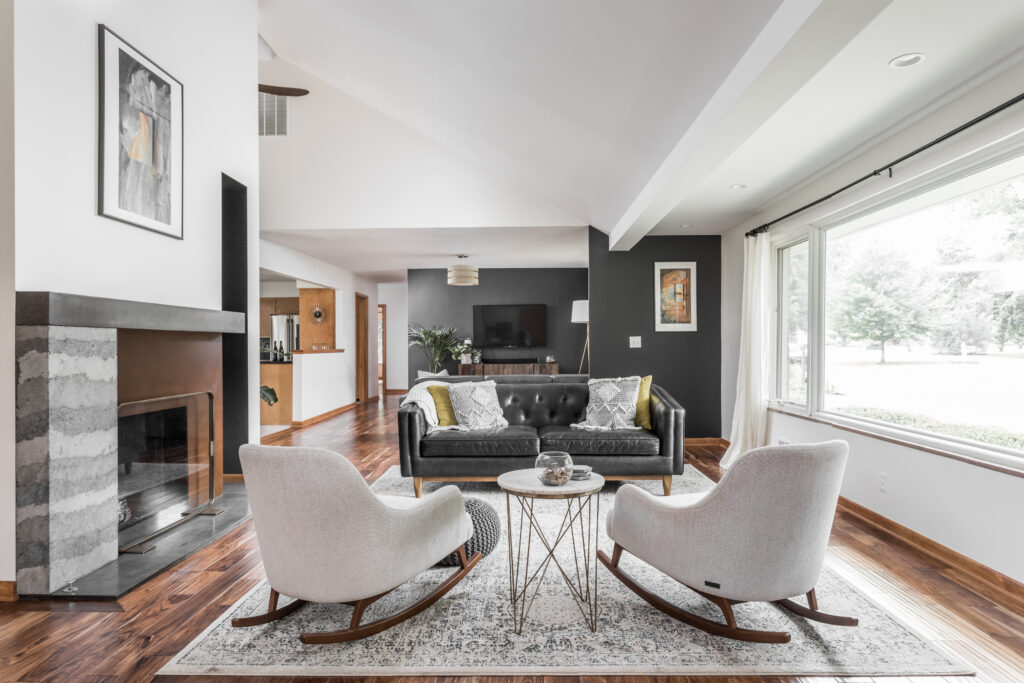 We will utilize Facetime/ Zoom/ etc. to see the space and talk about your desires. If necessary, I then work with you and your contractor to help along the process. Some folks just need help picking out better furniture options or updating their master bedroom. It all varies but can be done remotely!
What advice would you give someone who is new to disability and wondering how best to overhaul their space to work for them?
Start with the bathroom. That space is incredibly necessary for accessibility. And of course, reach out to me if you have any questions!