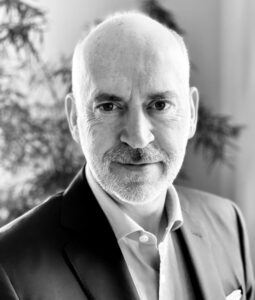 President & Chief Executive Officer
Paul Brennan has over 30 years of experience in the pharmaceutical and biotech industries working in leadership roles in general management, corporate strategy, commercial planning, business development and regulatory affairs in Canada, Sweden, the United Kingdom, and the United States. Most recently Mr. Brennan's experiences include senior business development and management positions in various biotech companies, 
including Aquinox Pharmaceuticals, Arbutus Biopharma, Aspreva Pharmaceuticals, and AnorMED Inc. Mr. Brennan has a comprehensive list of business development and licensing transactions, totalling over $3 billion in value: he played key roles in the merger of Tekmira Pharmaceuticals and OnCore BioPharma to create Arbutus Biopharma, in the sale of Aspreva Pharmaceuticals to Vifor Pharma for $915 million and in the sale of AnorMED to Genzyme for $580 million. Prior to working in biotech Mr. Brennan held senior roles in Business Development and Regulatory Affairs at AstraZeneca. Mr. Brennan holds a MSc in Physiology, and a BSc (Hons) in Life Sciences from Queen's University in Kingston, Ontario.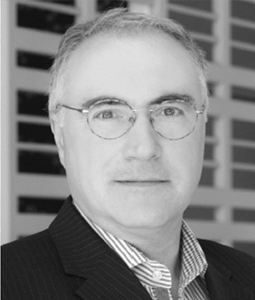 Dan Mikol, MD, PhD, has over 25 years of experience in the pharmaceutical industry and as a practicing neurologist conducting clinical research. For 12 years, he was an active clinician and clinical researcher in the Department of Neurology at the University of Michigan, specializing in the treatment of multiple sclerosis, where he rose to the level of Associate Professor. For the past 14 years, Dr. Mikol has had leadership roles in neuroscience clinical development and medical affairs.
Prior to joining NervGen, he was the clinical development head of neuroscience and nephrology therapeutic areas, and the pan-therapeutic area molecular genetics team at Amgen. He was instrumental in the approval of Aimovig for migraine prevention in 2018. Prior to Amgen, Dr. Mikol was the development lead for Tysabri at Biogen and supported the Japan approval of Tysabri for relapsing multiple sclerosis in 2014. Prior to that, Dr. Mikol had senior clinical development and medical affairs roles in neuroscience at Novartis and EMD Serono. Dr. Mikol was educated at the University of Chicago for both his MD and PhD, and was a Fulbright Scholar, Immunological Research, Ludwig Maximilian University of Munich, Germany. He held a staff physician role treating patients for 12 years at The University of Michigan, Department of Neurology.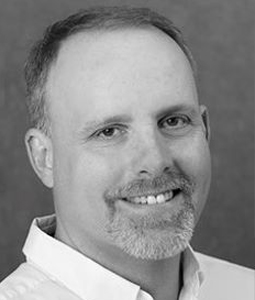 Bill Adams, CPA, CA, has over 25 years of strategic financial management experience that includes mergers and acquisitions, operations and capital markets in both Canada and the U.S., as well as corporate and operational finance having held a number of executive positions with high-growth technology and life sciences companies, including Chief Financial Officer roles at Anandia Laboratories Inc., Response Biomedical Corp., CellFor Inc., and AnorMED Inc. 
He had a leading role in the sale of AnorMED to Genzyme for $580 million and was instrumental in the sale of Anandia in 2018 for $118 million. Mr. Adams has been responsible for completing over $250 million in public and private equity financing, including listing on the TSX and NASDAQ, and over $750 million in mergers and acquisitions and technology licensing transactions. Mr. Adams is a Chartered Professional Accountant, CA and holds a Bachelor of Commerce from the University of British Columbia.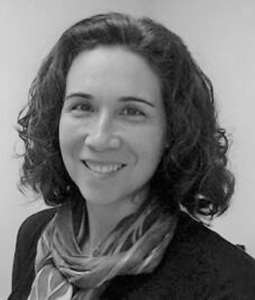 Vice President, Program Management
Nana Collett, MS, MBA, has over 20 years experience managing biopharma product development programs from preclinical stage to Phase 3 across a range of therapeutic areas and modalities. Prior to joining NervGen, Ms. Collett has been an independent consultant and advisor to start-up companies.
Prior to that, Ms. Collett was VP Program Management at Genevant Sciences and a member of the start-up leadership team where she was responsible for development of a pipeline of over 10 internal and partnered RNA therapeutic products. She previously spent nine years with NASDAQ-listed company Arbutus Biopharma (formerly Tekmira Pharmaceutical), most recently as VP Project Management responsible for all development stage programs and alliances. Prior to that, Ms. Collet held diverse roles at commercial stage biotech company QLT in project management, new product planning, and business development. Ms. Collett has a BSc (Honours) in Biology from University of British Columbia, an M.S. in Ecosystem Science from the University of Washington, and an MBA in Management of Technology from Simon Fraser University.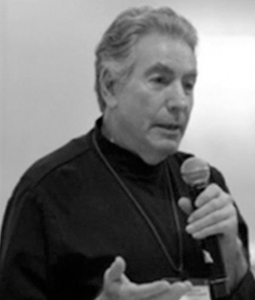 Co-Inventor and Scientific Advisor
Dr. Silver is the Professor of Neurosciences at Case Western Reserve University's School of Medicine and adjunct Professor in the Department of Neurosurgery at the Cleveland Clinic Foundation. He is credited in over 180 publications and is the recipient of several prestigious awards, including the Ameritec Prize for significant accomplishments toward a cure for paralysis. 
In 2003 he was also honored with the Christopher Reeve-Joan Irvine Research Medal (The Reeve-Irvine Medal) for critical contributions that may lead to the promotion of repair of the damaged spinal cord. Dr. Silver is an active advisor to NervGen, and his lab continues to conduct studies in concert with other academic institutions and partners to advance and evolve intracellular sigma peptide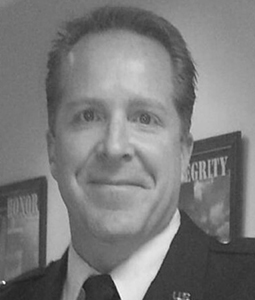 Michael Davis, Colonel (ret.) USAF, MC, MD, FACS, FRCS (Hon.)
Colonel (ret.) Michael Davis, MD, FACS is recently retired after 26 years of military service, and has accumulated an extensive, rare knowledge base involving the clinical, scientific, operational and governmental programmatic domains. He has garnered numerous military and medical publications and awards, and serves as a reviewer for professional journals… 
…and is a Fellow of the American College of Surgeons. For the past seven years, Colonel (ret.) Davis has served in escalating Department of Defense programmatic roles as Deputy Commander, US Army Institute of Surgical Research, and culminating over the past three years, as Director, US Combat Casualty Care Research Program-the Department's largest medical R&D program. With more than 30 years in the clinical and biomedical science field, Colonel (ret.) Davis provides services and expertise in trauma, regenerative/ restorative medicine, federal government relations, defense, health, cyber and national security.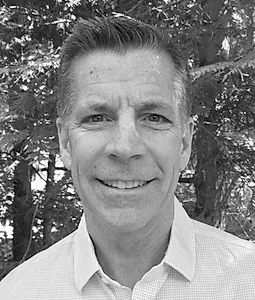 A prolific start-up specialist, advisor, founder and angel investor to start-up companies, Mr. McAlister assists start-ups with raising capital and other activities. Over the past 30 years, Mr. McAlister has assisted over 25 early stage companies in various industries including biotechnology, enterprise software, and natural resources.