By Codi Darnell
March 16, 2021
Once upon a time, two people with multiple sclerosis (MS) fell in love and lived happily ever after. As Dan and Jennifer say on their website, A Couple Takes on MS, movie writers would never dream up that fairy tale. But real-life love stories, like this one, trump any fairy tale I've ever heard.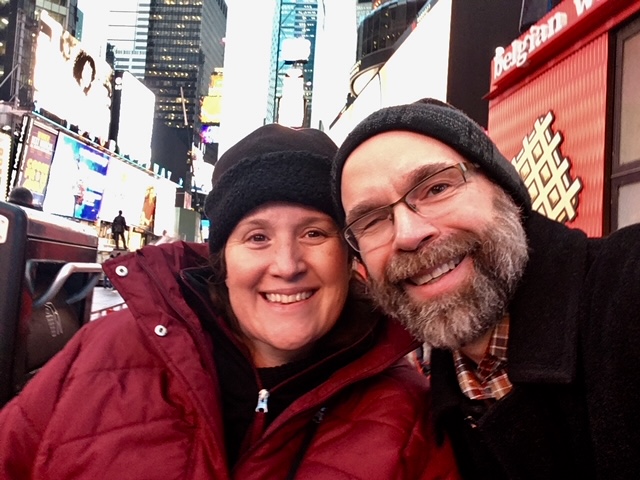 While most couples build the foundation of their relationship on health and the vow to stay and support their partner through sickness, Dan and Jennifer didn't have that luxury. When they met in 2002 at an event for MS, Dan was two years into his journey with the disease, while Jennifer had been diagnosed three years prior to that. They were introduced under the assumption they would connect because they were both young and involved in advocacy. But talk of their MS soon gave way to fantasy football teams, a destroyed Tom Petty hat, and Dan's love for Bruce Springsteen's music. Their conversation spilled over to countless phone calls and emails with weekly 200-mile roundtrip visits that all lead to their marriage in 2005.
While MS is part of who Jennifer and Dan are as individuals and as a couple, their connection and their marriage is much deeper than a mutual diagnosis – the commitment they show as both partners and caregivers is a beautiful testament to their love for one another. Of course, marriage is never without its complications and certainly MS adds a layer of logistics and understanding to a partnership. I asked Jennifer and Dan to share some of their thoughts and advice. From setting priorities to fuelling intimacy to learning how to laugh, read what they had to say about marriage and MS.
When all is said and done, it's just like any other marriage.
Think of this: your wife could be living with asthma or your husband could have diabetes. Does the fact that you're dealing with these kinds of health issues make you any different from other married couples? Probably not. Healthcare issues are quite common, so why should MS stand in the way of having a happy and fulfilling marriage? We've seen firsthand that it doesn't. Yes, MS is a chronic progressive disease and we both have it, but we don't allow it to be the sole focus of our relationship. When the pastor married us, did he say something like "Do you take this woman and her MS …" or "Do you take this man and his MS …" – no. We are two people who happen to have the same disease and it's just a part of who we are in a marriage that at the core is the same as other couples. We stress over things like paying bills, getting groceries, battling for control of the remote, dividing up household chores, and maintaining a work-life balance – just like every other married couple. And we love each other, not our MS, unconditionally and uncontrollably.
Marriage with MS is totally possible.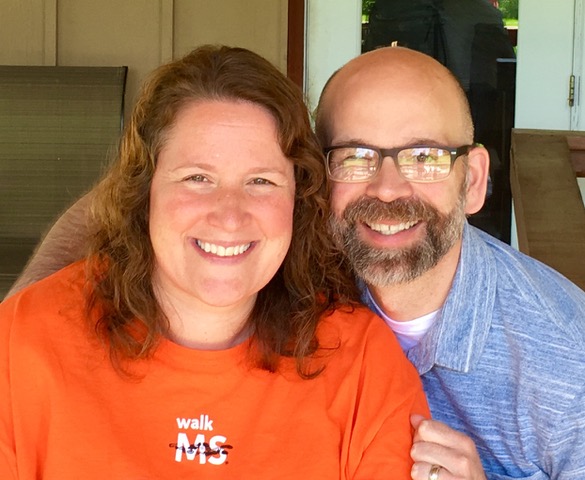 Childhood dreams of marriage and happily ever after don't necessarily include life with a chronic progressive disease. Apparently, we went all in when we decided that yes, we could make this fairy tale a reality despite us both having MS. In some respects, it's a bigger challenge than what most couples face because we both have the disease – like when we both get sick with the flu or when we take a road trip and only one of us is able to drive the van. But in other ways, our shared diagnosis makes things a little easier because we have a built-in support system with a spouse who totally understands our MS realities. But our biggest reality that has our undivided attention is our commitment to our marriage and selflessly supporting each other throughout our defeats and victories. Marriage is a total team effort, and we're on the same team. It's not husband vs. wife, it's us against MS.
The disease should not be and cannot be the main focus of your marriage.
Remember who you fell in love with? We bet it wasn't multiple sclerosis. So why make it front and center in your relationship? It does play a part in the relationship, but it's up to you how big of a role you let it play. Yes, there are issues with symptoms such as fatigue, numbness, cog fog, bladder control, you name it, but we still have the starring roles in our marriage. We've merely relegated MS to either the condition that sets the scene or the annoying character (think Cousin Oliver from the Brady Bunch) that has a cameo role from time to time. When you focus on each other and your marriage, everything else, even MS, can fade out of the scene.
Intimacy still is possible and enjoyable.
MS has a few sneaky ways to attempt to ruin intimacy for you and your spouse, but you can easily maintain that crucial part of marriage. There are exercises, techniques, and medications available to address sexual dysfunction and aid with sexual intercourse. But newsflash, intimacy is about more than intercourse. Just look to Dictionary.com which defines intimacy as "a close, familiar, and usually affectionate or loving personal relationship with another person or group". Intimacy is a long hug, an everlasting kiss, a truly personal conversation, or a strong connection where no words are said but everything is understood. All of this is intimacy.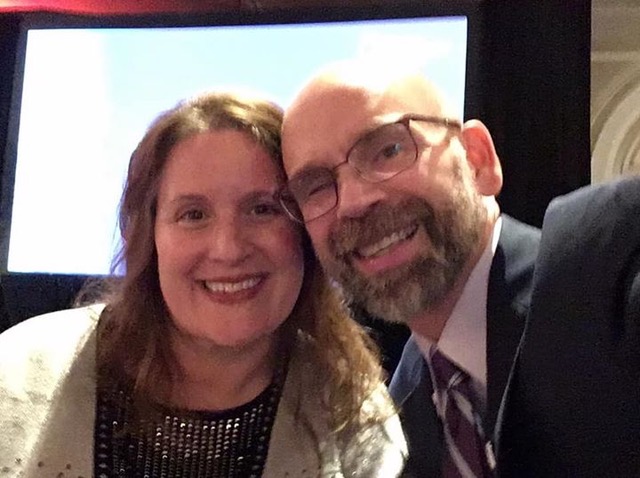 Live to love while loving to laugh.
When it comes to marriage and MS, never underestimate the power of a good giggle to give you momentary relief when living with a chronic illness. There are nearly 20 disease-modifying therapies available to slow the progression and severity of MS, but we've found that laughter is a pretty potent medicine in dealing with the disease on a daily basis. It's been said that a good hearty laugh can relieve stress and physical tension. Laughter helps you and your spouse to instantly find joy, temporarily bypass pain, thoroughly maximize moments, and totally embrace all there is to love about life and each other. We get that MS is no laughing matter, but we often find ways to laugh at the disease – like when Dan goes to put a chip in his mouth while watching TV only to realize he actually had no chip in his fingers because MS makes his hands numb, or in moments when Jennifer's power wheelchair gets stuck in the freshly fallen snow and Dan has to push her out of the slick spots.
Our disease is so serious that we have to find the humour in the small stuff.