By Codi Darnell
February 8, 2022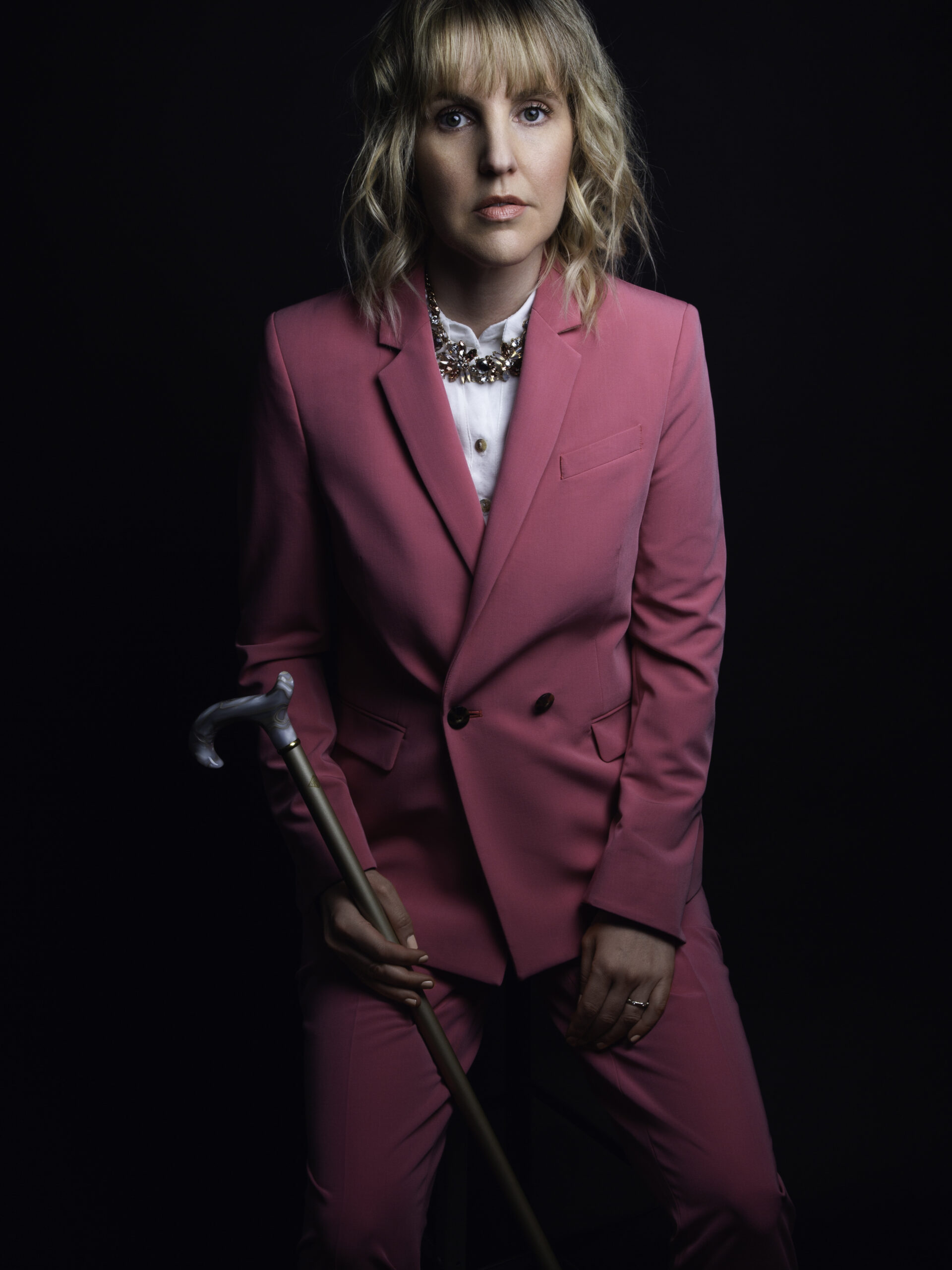 What does it mean to feel beautiful or fashionable? Most people have images in their minds that pop up when they think of fashion and beauty – an idea of style that fits neatly in a box that we try to contort ourselves into. We browse through racks of clothes in department stores and wander the aisles of Sephora trying to choose the right pieces and products to help us garner a signature style that gets us closer to fitting inside that box. But what happens when you don't fit?
The good news is the box is just an illusion and, as a world, we are starting to see through it. We are stretching our preconceptions of what it means to be beautiful and becoming more accepting. There is a shift in both the fashion and beauty industries towards inclusion. They are embracing different body types and skin colours while individuals are encouraged to embrace themselves as they are and find what works for them. But even with this worldwide push towards inclusion, there is still a disconnect between beauty and disability. There is still an element of surprise and explanation for many people when someone is both disabled and stylish, and it is a gap that needs to be closed.
This is a struggle that blogger and multiple sclerosis ("MS") advocate, Ardra Shephard, knows intimately. The voice behind the blog Tripping On Air and host of the upcoming TV series Fashion Dis has spent a lifetime expressing herself to the world through fashion. When her MS began altering the things she could wear and ultimately required her to add mobility aids to every outfit, she didn't want to lose her sense of style.
However, when she went to seek out inspiration on how to stay stylish with a disability, she came up empty. Taking matters into her own hands, she boldly became the woman she couldn't find in her search. Through her blog, magazine articles and now a television series, she is breaking stereotypes in the pursuit of inclusive style and taking us all with her.
Be sure to check out Ardra's blog and tune in to Fashion Dis which premieres on February 9th on AMI-tv.

What were your feelings towards beauty and/or fashion before your diagnosis and how did they change after? 
*Ardra directed me to this post for the response to this question
Fashion has always been one of my favourite ways to express my identity, to honour and recognize any occasion, to articulate how I feel about myself and the world. For most of my life my style was the first thing that spoke for me. I dress with confidence and whimsy. My wardrobe includes a mix of classic feminine pieces and on-trend experimentations; never boring, always a little bit look at me.
The first fashion casualty of my disability came when foot-drop meant I could no longer wear heels. It wasn't until the effects of MS forced me to add mobility aids (first a cane, then a rollator, and sometimes a wheelchair), to my wardrobe that my look-at-me-outfits began to attract unwelcome glances and even some stares. Suddenly, it didn't matter how loud my statement necklace was, my disability was the first thing that spoke for me, and it had nothing good to say.
Tired of waiting to see myself represented, in 2018 I decided to take control of the narrative. I hired a professional fashion photographer, a stylist, and a makeup artist. If I wasn't finding the empowered disabled images that would help me recognize myself, I would create my own.
I was thrilled with my glow-up and the photos it produced. I shared my pics online, boldly tagging them #babesWithMobilityAids. The response from the MS community was overwhelming. I felt seen. I felt freed of the poisonous narrative that disability diminished me; made me less-than. I wanted others to have the same liberating experience.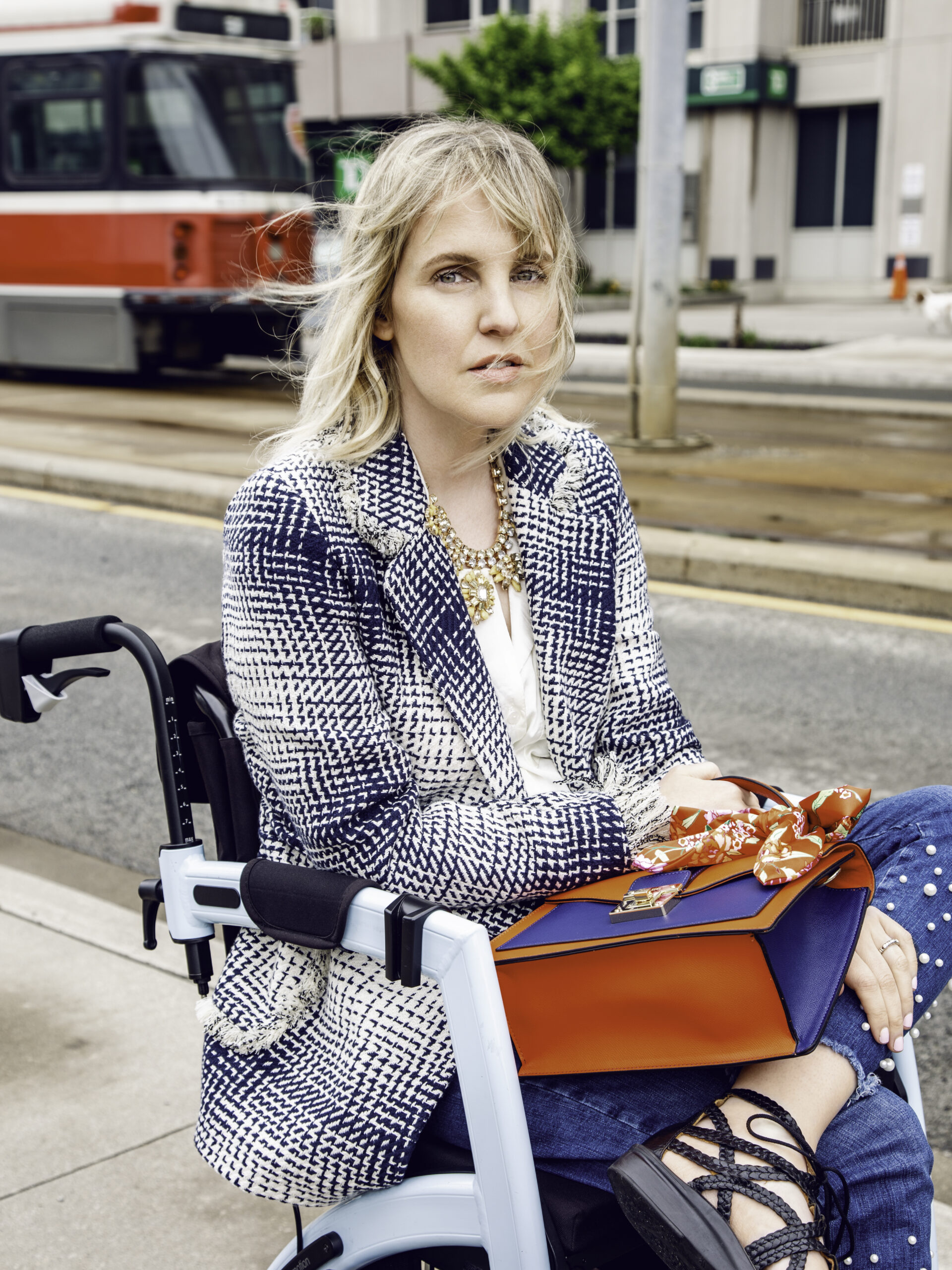 When it comes to the beauty and fashion industries, what changes do you think could be incorporated to make them more inclusive to people with disabilities?
Culturally we're becoming increasingly aware of how important it is to see and show diverse perspectives and experiences, but disability still seems to be left off the list when we consider what makes us diverse. We all need to see ourselves represented. The other part of inviting and involving people with disabilities into the world of fashion and beauty has to do with the increasing availability and awareness of creative and universal design. It's exciting to see how, even in the last two years, there are so many more options from everything to adaptive makeup tools to clothing designed specifically for seated body types or people with dexterity issues. And the products and clothing actually look good – not medical. It seems obvious that they should look good, but that hasn't always been the case.
You are the host of the new show Fashion Dis. Why is this project important to you? 
I want Fashion Dis to be culture changing. I want people with disabilities to see themselves included in high fashion, I want to increase awareness of the design and style tools and hacks that are available for the disability community, and I want the non-disabled population to get to know some people with disabilities. I want to help normalize the experience of disability so that the average viewer learns that disability is just another way to be human. For so long there has been this incredibly narrow definition of what it means to be beautiful, but with literally billions of people on this planet, it's our differences that make us beautiful, and Fashion Dis is really a celebration of our differences.
What would your best advice be for someone with a disability who is struggling to find their confidence with fashion and/or beauty?
My advice to disgruntled disabled style-seekers would be the same advice I gave myself – find the people who look like you. It's easier than ever with hashtags like #babesWithMobilityAids or #disabledAndCute to be inspired by stylish, confident images of people rocking their own disabled bodies. You've got to see it to believe it and that's why representation matters so much. Social media has done a lot for the disabled community. Now it's time to bring disability inclusion to the mainstream.