By Codi Darnell
June 14, 2022
All photos credit: Norma Ibarra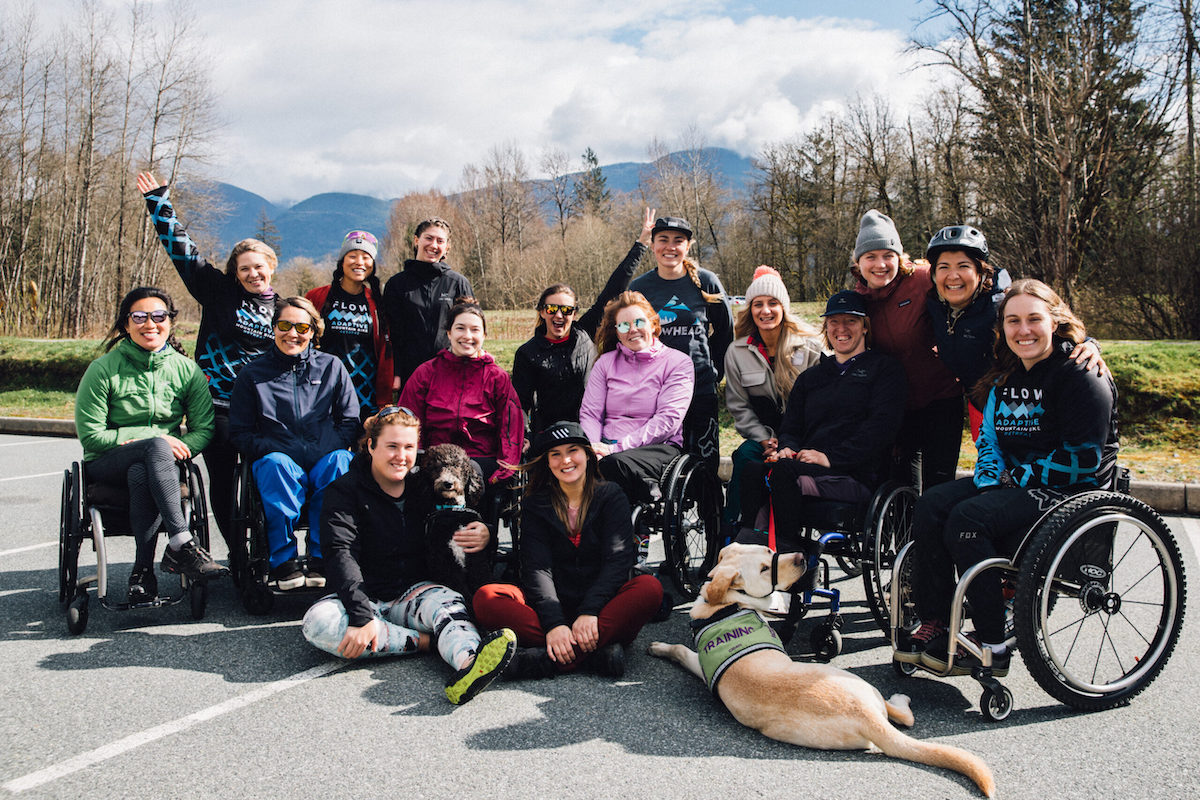 A Google search of women mountain biking results in pages and pages that focus on females in the sport of mountain biking. From which bikes and what races are best for women to female centred biking camps and a guide to the world of woman-specific mountain biking – yes, an entire world of it – the internet isn't lacking for female-focused information specific to the sport. However, add the word adaptive in front of the search and the content centred on females dwindles quickly, with even the image results being dominated by males. But there is at least one top result with a true focus on women in the sport of adaptive mountain biking (aMTB) and it is the Kootenay Adaptive Sport Association's newest endeavor: FLOW.
FLOW is an aMTB retreat for women hosted entirely by women. Their inaugural event in March of this year took place in Squamish, British Columbia and sold out in just 24 hours. It gave an opportunity for 11 women with varying disabilities to immerse themselves in the sport and the retreat's overwhelming success made it clear that female-centred programming is an area that needs more attention.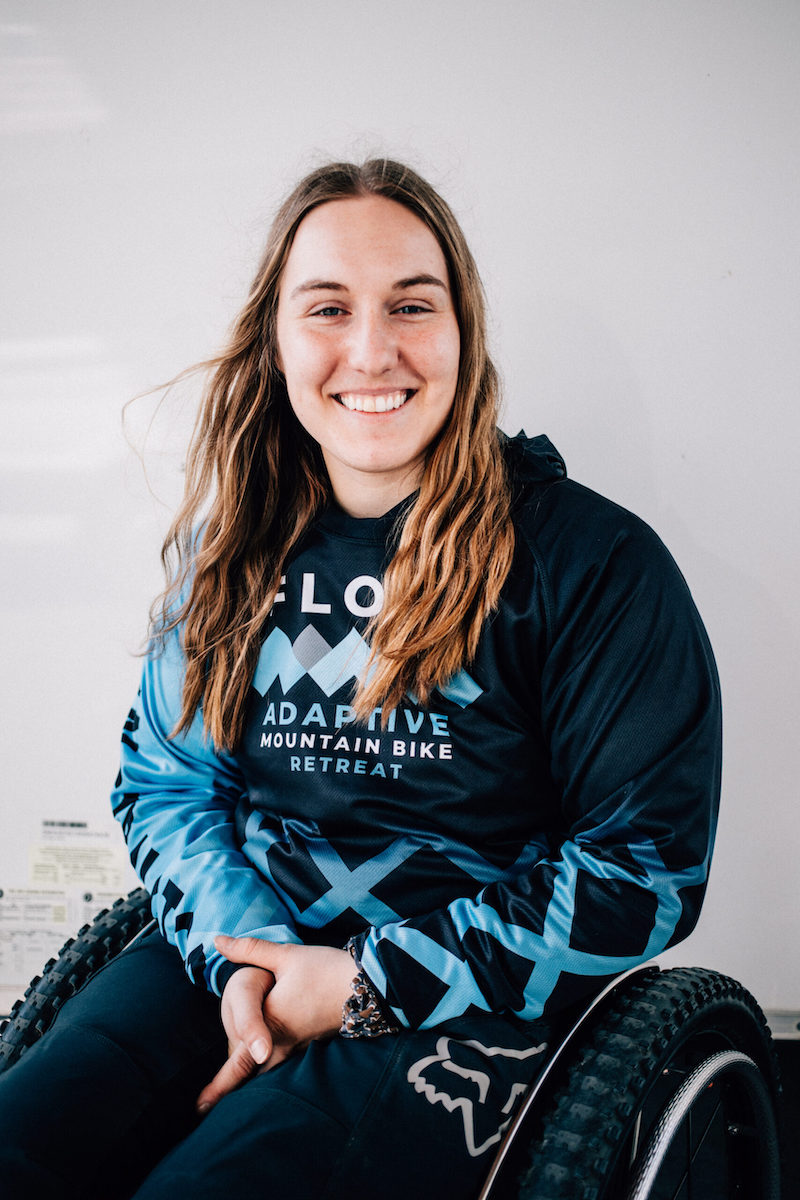 An Accidental Passion Project
It all started almost a year ago when Sierra Roth competed in the first ever adaptive mountain biking race series to be included at the Dunbar Summer Series competition in British Columbia. She was the only girl, and so the question was asked – How do they get more women involved?
As Sierra says herself "the environment is a bros club" and it's no secret those clubs can be tricky to infiltrate. Her belief wasn't that the sport was lacking women due to minimal interest, but because of a lack of accessibility to women. She wanted to "create a space where girls could come and just ride" and "have a community", and Kootenay Adaptive listened. Suddenly, Sierra was working with them to make her ideas of female-focused aMTB events a reality.
Who Is It For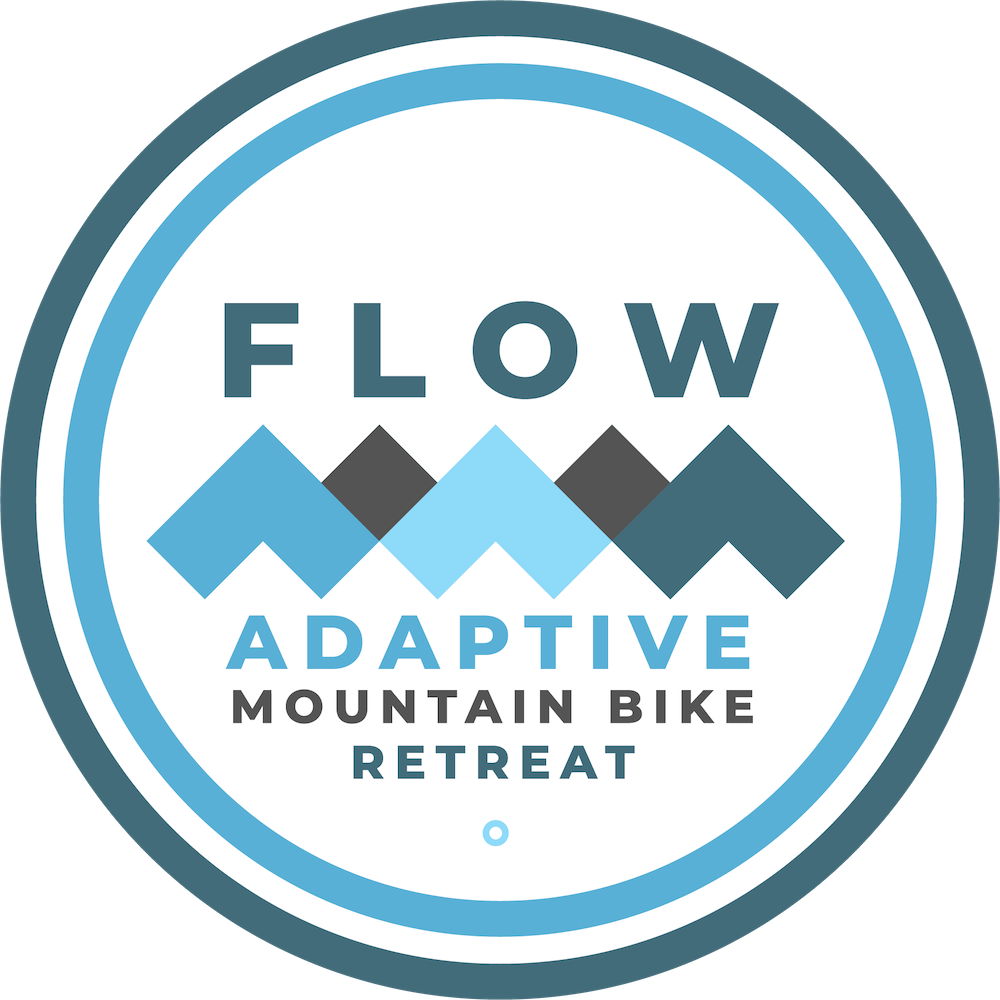 FLOW is designed for women with disabilities to try adaptive mountain biking in a safe, inclusive, and all-female environment. As disabilities vary greatly, the baseline requirement is that a person be independent or require minimal assistance. Beyond that, all skill levels of biking are welcome. Having your own bike to bring is a bonus, but not required. All that's required is a desire to get out on the mountain.
What the Participants Thought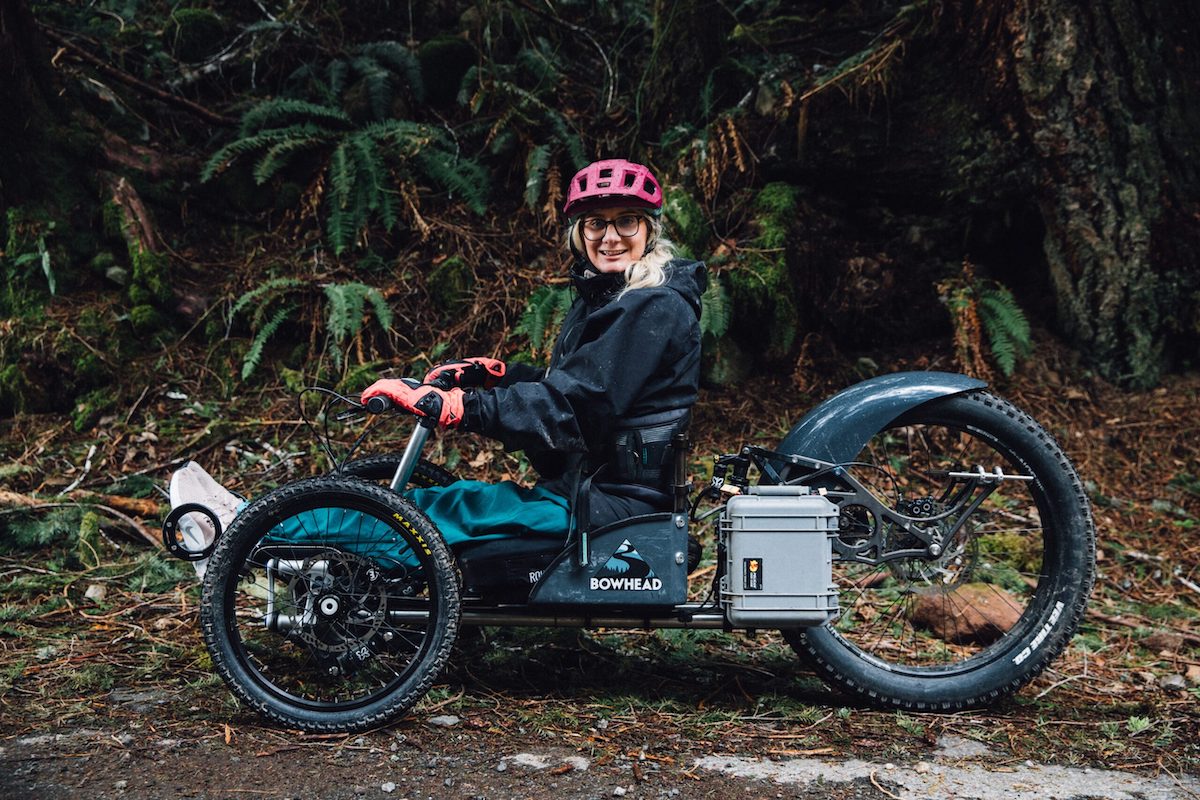 Lorinda Bye was one of the women who took part in the retreat and was kind enough to chat with me about it. A poor internet connection meant her video was off during our conversation, but I could hear the smile in her voice as she recounted her experience.
What stood out to me as she told me her story was both the freedom and comfort she felt on this retreat. Being surrounded by women who not only understood the struggles of disability but also the desire to keep living and keep adventuring was empowering. And the time spent out on the bikes felt like freedom. Lorinda said that the entire experience, including riding trails that she'd otherwise never see as a wheelchair user, was "one of my favourite things I've ever done in my life".
What's Next
Getting an event like this up and running is no small feat. Whether it's securing grants, sponsors, or equipment, or organizing accessible accommodations and volunteers, a lot of work is involved. But it is important work and FLOW is ready to ride again.
They are currently looking towards running a retreat out of Canmore, Alberta and hoping to expand into the United States. But Sierra says that if you are a woman with a disability who wants to ride, reach out to Kootenay Adaptive and let them know. The more interest there is, the more time, energy, and funds can go towards making it happen.
Find Out More
For more information on FLOW and adaptive mountain biking, check out Kootenay Adaptive online or follow them on Instagram. You can also check out FLOW on Instagram to keep up to date with their retreats and adventures.
For information on NervGen Pharma Corp., a clinical stage biotech company dedicated to creating innovative solutions for the treatment of nervous system damage, please follow us at www.nervgen.com.