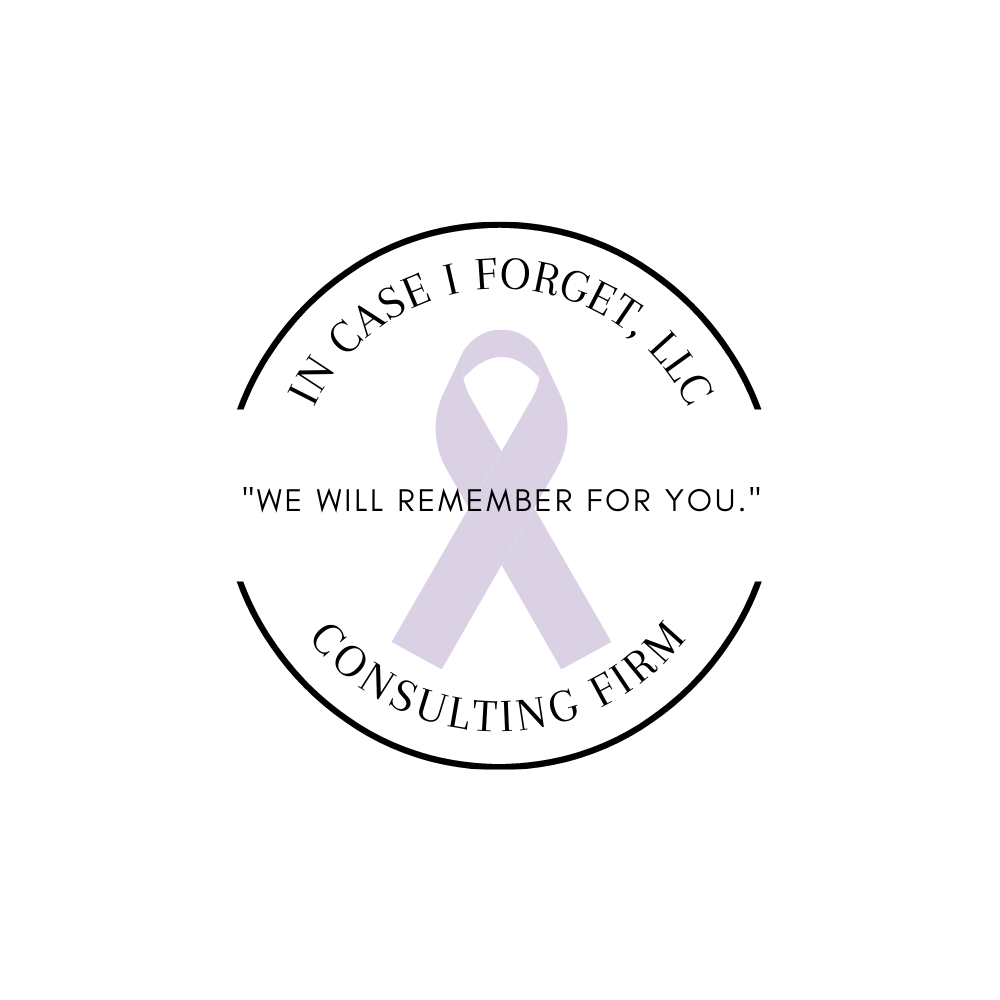 By Codi Darnell
April 19, 2022
"My vision for In Case I Forget, LLC is to remember for those who forget and to remind caregivers that they are not alone on this journey." – Ty Lewis
Navigating an Alzheimer's disease diagnosis with a loved one and deciding on the best course of action when it comes to caregiving, is often an overwhelming endeavor. There are many people who desire to care for their loved ones but don't have the knowledge, tools, or support to be successful. Alternatively, many people seek outside help and turn to memory care facilities not knowing what to look for or how to assess what works and what doesn't. So, where's the best place to start?
There is a growing community of caregivers on social media who share their journeys along with tips and tricks on how they deal with different facets of the disease. This is where I found Ty Lewis. I was drawn in by her #dementiafashionfriday in which her mom, Gertrude, models her OOTD (outfit of the day), instantly reminding us that she is more than a diagnosis. However, looking past the lighthearted reels it didn't take long for me to realize that Ty has a lot to offer the caregiving community.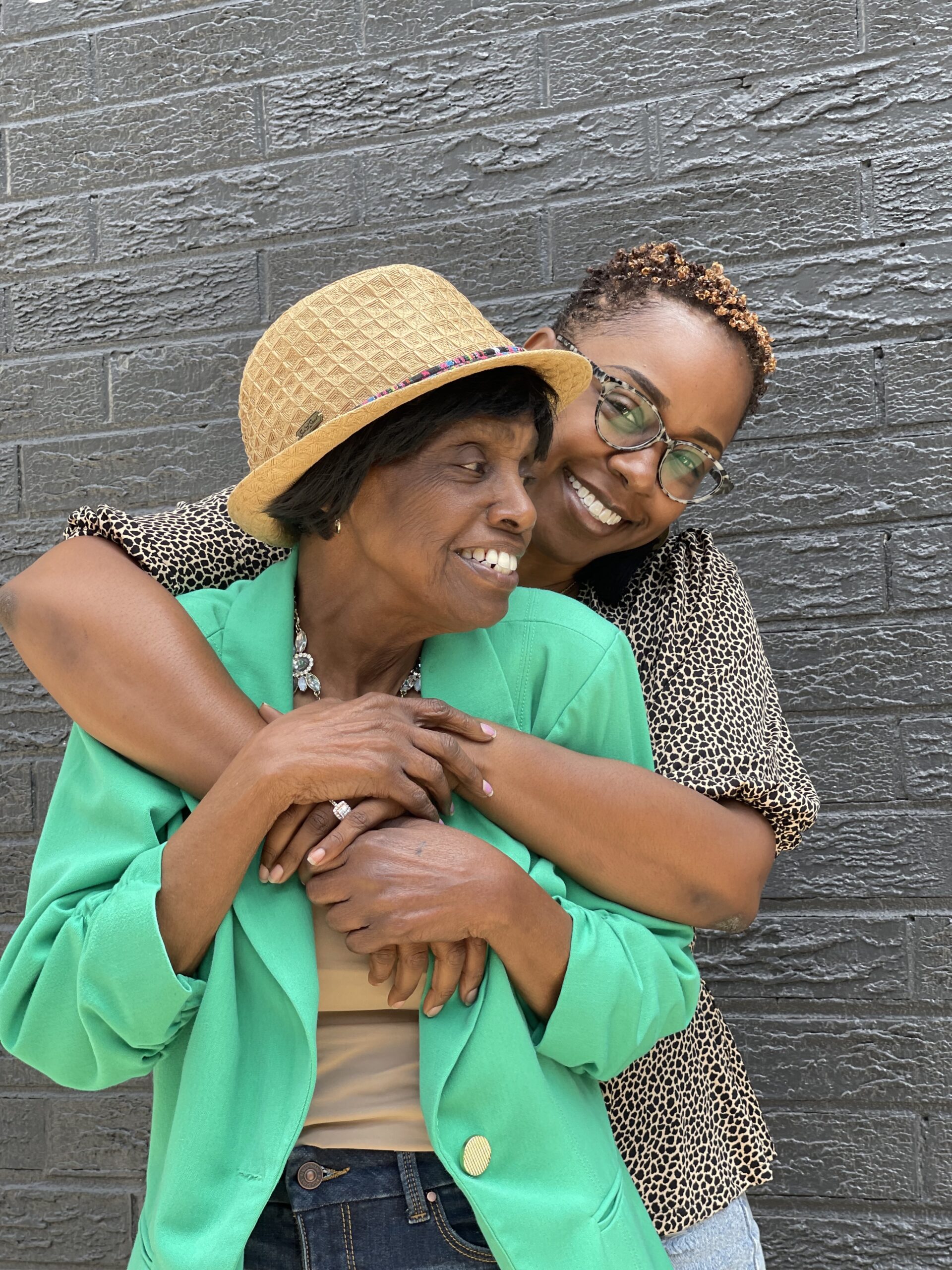 Not only does she use her Instagram page to share the ins and out of her own caregiving journey with her mom, she has a consulting firm, In Case I Forget, LLC, to help provide others with the knowledge and support to find success as they navigate their loved one's diagnosis.
Gertrude's Diagnosis
Like most people diagnosed with dementia, Gertrude began showing little red flags. She stopped showering and doing her laundry. She would get turned around in familiar places. Then, one day when babysitting her granddaughters, she forgot to feed them. Following that, she made false accusations of stealing. This pushed her family to seek out a neurologist's opinion and, in 2014, she was officially diagnosed with Alzheimer's disease. She was 70 years old.
Ty and Gertrude
According to Ty, Gertrude was an "old school mama". She was strict – did things her way and expected her kids to fall in line – but cared deeply for her family. Gertrude and Ty were always close, often speaking multiple times a day, but their relationship shifted after Gertrude's Alzheimer's disease diagnosis. As expectations dwindled, their relationship softened and became "more comfortable". They laugh more and Gertrude is happy to go with the flow.
Caregiving Journey
In July 2020, Gertrude came for what was supposed to be a short visit. She never left. Instead, Ty was granted guardianship and conservatorship and she, along with her husband and their two daughters, opened their home to Gertrude and became a caregiving team. The four of them look at Gertrude's care as a family commitment. They work together with a common goal of keeping their mom and grandma safe, happy, and thriving as she lives with Alzheimer's disease.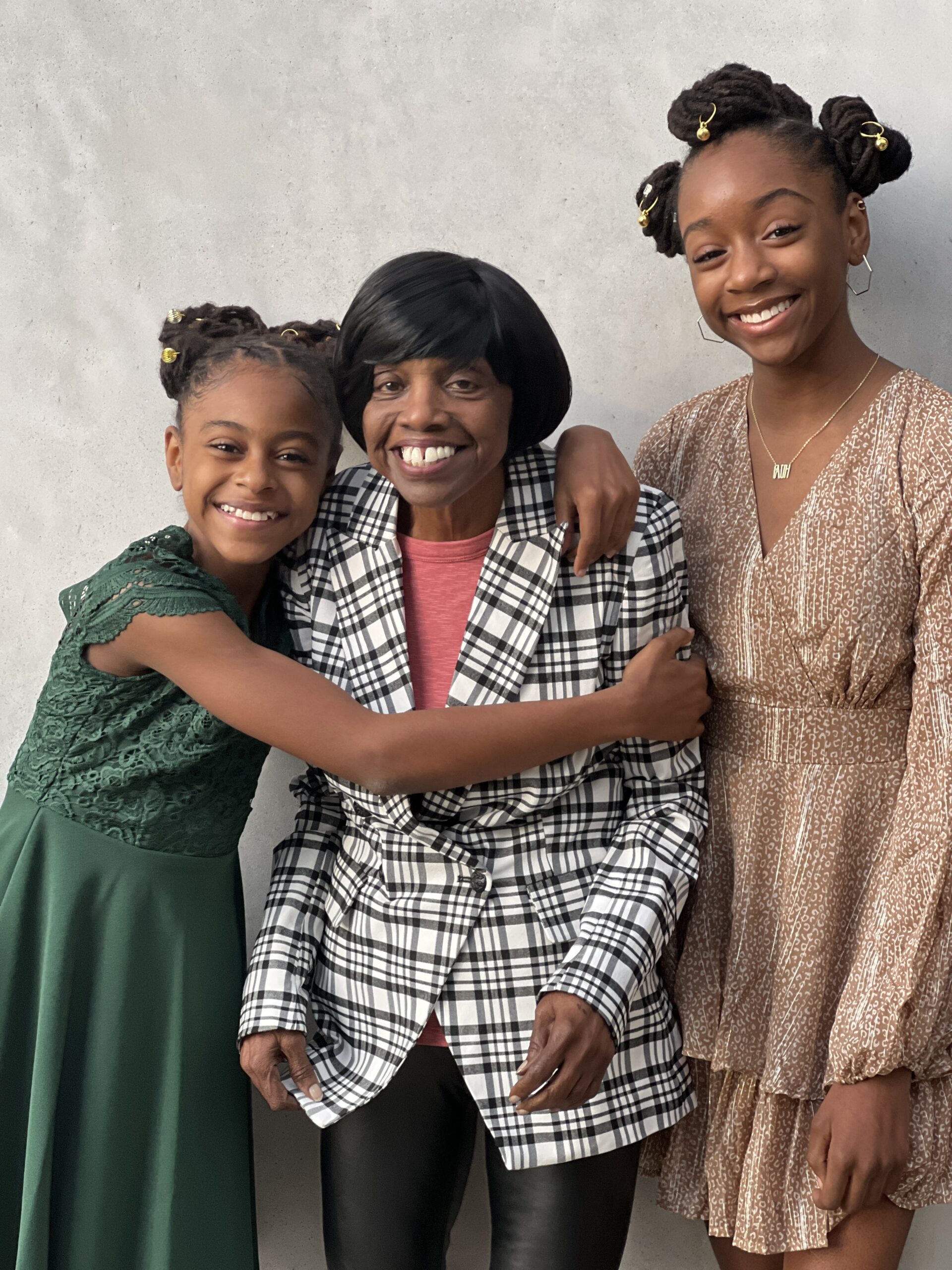 Ty says that becoming her mom's caregiver wasn't necessarily a decision. For her, it was a matter of family and what felt right for them. And it has worked out. She believes having her mom in the home has been a benefit for her two girls, showing them that while we can't control our circumstances, we can control how we navigate them. But she is quick to acknowledge that what is right for them isn't right for everyone and that education is key in making the right choice.
Beyond Social Media
Being on social media gave Ty access to the emotional stories of caregivers. She says, "It's so heartbreaking to hear how many of them lack community, resources, strategies, and emotional support." She wanted to be a solution to this problem and "educate caregivers about dementia and equip them with research-based strategies to conquer the diagnosis".
While Ty is able to share a wide range of tools that benefit her and Gertrude on her social media page, she also knows that everyone's journey is different. She didn't want others to put expectations on their own journey based on the snippets they saw on her Instagram. She wanted to be able to help people on a more personal level and through the National Council of Certified Dementia Practitioners, became a Certified Alzheimer's Disease and Dementia Care Trainer, and Certified Dementia Practitioner. With this knowledge she was able to start her consulting firm.
In Case I Forget, LLC
In Case I Forget provides training for individuals and memory care facilities. Through their Caregivers Circle, people are able to find support in a likeminded group of individuals by participating in monthly group meetings.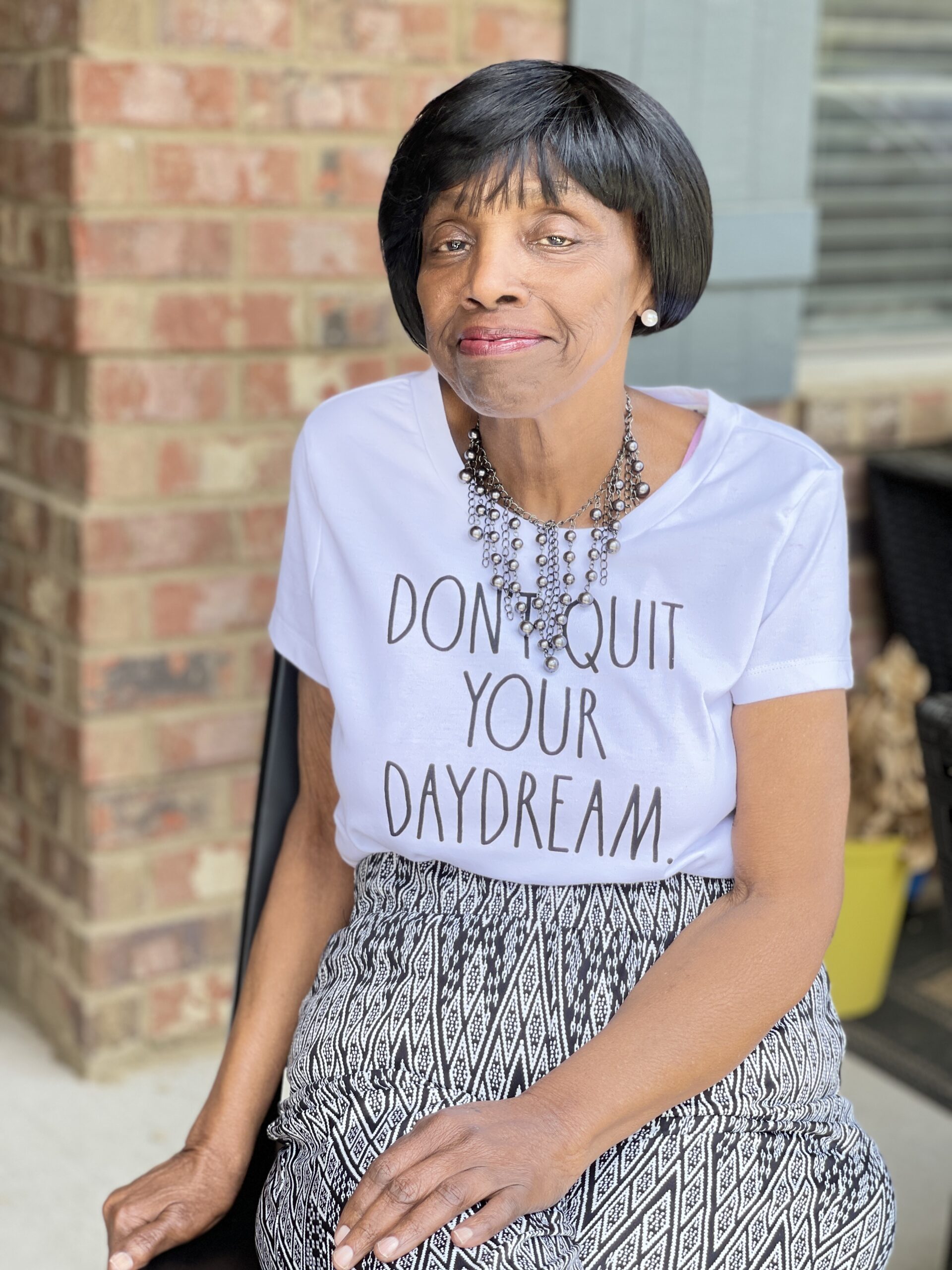 In keeping with the knowledge that every situation is different, Ty works one-on-one with clients to develop Individualized Dementia Plans. This means you and your loved ones have a way forward that is tailored to you and your best interests.
While Ty uses Instagram to share teachable moments and to show other caregivers that they are not alone, In Case I Forget allows her to answer your specific questions and tackle the situations that arise in your own journey. Every family is different and how you choose to provide care for your loved one with Alzheimer's disease is extremely personal. Working with In Case I Forget can help you find a community, establish a plan, and work towards a balanced approach for yourself and your loved one.
Ty's Final Thoughts
"We've got this. We're going to beat this. Beating this may not look like healing. Beating this may not look like finding a cure right now. Beating this is just a mindset. That's what I want everyone to get into their mind. If we change the way we look at this disease we've already beat the disease. Whatever that looks like for your household, for you loved ones, we have to continue to do the work. That's the most important thing. If we lean in, study, research, do the work, I believe we'll just be so much better."