By Codi Darnell
July 12, 2022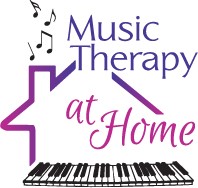 Music is everywhere. It plays at home, at work, in shopping malls, elevators, and over and over in our heads (sometimes at the most inopportune moments). People turn to different genres and artists for different moods and situations, and parents make up silly songs to get their kids to complete basic tasks. Many of us can recall our favourite melodies and lyrics even if years go by without hearing them. But music can also be used as a form of therapy and, for people with dementia, it can be a way to reach them when they feel unreachable.
According to the American Music Therapy Association, utilizing music therapy with dementia patients can help improve mood, decrease anxiety, increase alertness, enhance cognition and memory, and more. For these reasons, many caregivers choose to include music therapy as part of their routine with their loved one or patient, and Karla Wilson with Music Therapy at Home is working to make this service more accessible.
I first became aware of Karla's services when Patti Lafleur shared a video of her and her mom singing You Are My Sunshine together in an Instagram post. Having followed Patti for quite some time, I paused on this video that, as she captions herself, was full of such joy and love – a moment to remember as her mom's dementia progressed. I wanted to know more about this therapy that seemed to bring a happy reprieve to the many dark moments of dementia and how it was that Patti and her mom could access it from their kitchen table.
As it turned out, music therapy from your own kitchen table/bedroom/office/backyard is exactly what Karla was going for when she started Music Therapy at Home. In her goal to create access for people who cannot or prefer not to participate in person, she took her services online. By using a virtual platform, physical proximity to a music therapist is no longer a barrier to this caregiving tool. Anyone can engage with Karla from anywhere, meaning the benefits of music therapy are closer than one might think.
Talking to Karla Wilson of Music Therapy at Home
Karla happily agreed to answer a few questions from us, but I wanted to leave you with this glowing endorsement from Patti Lafleur before I share my interview with Karla.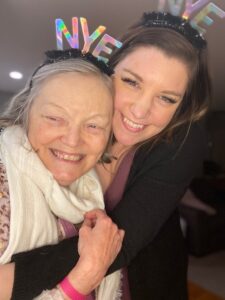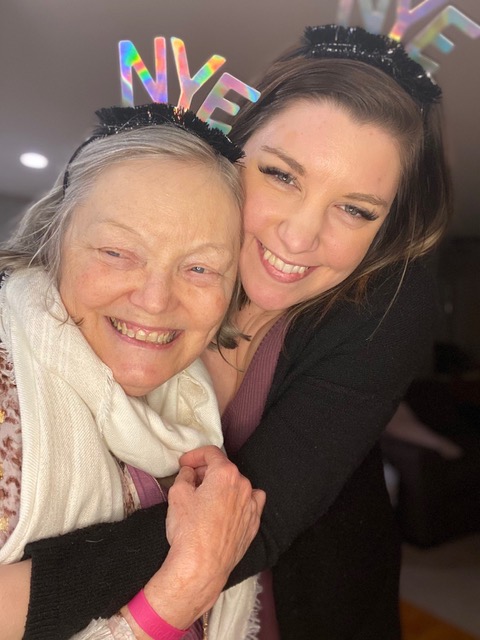 "Music Therapy at Home with Karla was one of the most powerful tools I had in caring for my mom with dementia. Each session was filled with intentionality, music, conversation, and connection. Karla was continually responsive to my mom's ever-changing needs, and I learned so many wonderful skills about how to care for my mom by watching Karla. Even though my mom only met Karla virtually, she lit up every time she saw her, and the relationship they were able to form brought light into our darkest days."
A musician has many avenues they can take to pursue their passion. What inspired you to choose music therapy as a career?
From an early age, I discovered that my heart was drawn to those with special needs. One of my mother's dearest friends had a daughter my age with Down syndrome; I loved spending time with her. My older brother spent his entire career in the service of those with developmental disabilities. My encounters with his students and shared stories of his experiences with them, contributed to my developing a compassionate understanding of their differing needs and deep respect for their challenges.
At the same time throughout my childhood, my parents nurtured my love of music, providing me with opportunities to sing in choirs and participate in learning to play instruments. As a member of one choir, we visited residents of nursing care facilities during the holiday season. In one such visit while in the 5th grade, I vividly recall observing how music brought the residents "to life," or at least that's how my young mind saw it.
Fast forward to social studies class, my 9th grade year in high school, and the "careers unit." I sought to find an occupation that would incorporate my love of music as well as connecting with people facing challenges. Enter music therapy! What I learned about it led me to believe it would be a perfect fit for me. My career path was forged that day in my high school library and I've never looked back.
You share some of your experiences with clients on your blog. Could you highlight a story that sticks out to you?
Yes, I created my Songful Stories Blog for this expressed purpose. In my experience, it's the stories that resonate deepest with those seeking to conceptualize music therapy in a relatable way.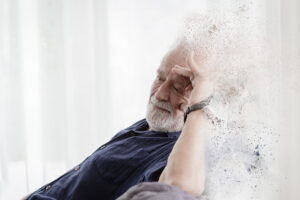 Take "Mr. E" for example. I first met Mr. E in the living room of his dementia care community, sitting in a wheelchair, slouched, his head down, with virtually no observable connection to anything going on around him. At the age of 72, Mr. E was living with Alzheimer's disease. His wife, "Mrs. E", met me there for this initial visit. When she greeted Mr. E with a kiss on his cheek and then introduced me, Mr. E never lifted his head in awareness of our presence. With an audible sigh and a sense of resignation, Mrs. E stated, "This is just how he is now."
I asked her about Mr. E's musical preferences and Mrs. E recalled that he'd dearly loved musical theater. "In fact," she continued, "he used to be on stage in our community theater quite regularly." Mrs. E asked if I knew the song You'll Never Walk Alone from the musical Carousel and was excited to hear that not only did I know it, but I had the music with me. "This was his favorite song and favorite stage role," Mrs. E reported.
I proceeded to set up my portable keyboard as Mrs. E moved her husband's wheelchair closer to me. He never looked up. That is, not until I began to play the introduction to You'll Never Walk Alone. It was then that something remarkable happened. Mr. E slowly lifted his head, shifting his body to become more upright in his chair. And right before the first verse of the song was to begin, Mr. E took a breath, as if standing on stage, preparing to sing his solo. Lo and behold, that's exactly what he did! He proceeded to sing the entire song as I accompanied him, singing softly in the background. Did he recall every word of the song? No. He did, however, seem to remember the rhythm of the melody as he occasionally substituted words that matched the precise rhythm of the original lyric.
When the song ended, I noticed that Mrs. E had tears flowing down her face. As I held space for her to express her emotions in that moment, eventually she spoke. Mrs. E informed me that it had been a couple of years since her husband had spoken, let alone sang. "There are no words to say how grateful I am for this gift," Mrs. E expressed. "I never expected or dared hoped that he would sing again."
Undoubtedly, for Mr. and Mrs. E, this was a uniquely dramatic response to music. Yet, my clinical experiences and research related to music and Alzheimer's disease indicate that it was not as unique as one might think. We've learned that our musical memories are often preserved because key brain areas linked to musical memory remain undamaged in the course of the disease. This is one of the reasons music therapy is so impactful for those with Alzheimer's and other dementias.
Is there a particular style or genre of music you find is more beneficial for dementia patients, or is it on a person-by-person basis?
Unequivocally, the choice of music for my music therapy sessions is always made on an individual basis. With such a wide variety of genres, musicians, and song selections available, each of us connects with music in different ways and on different levels. The anecdotal experiences of music therapists and music therapy literature shows that the music we will most likely recall is that from our late teens and early adulthood. If the individual is unable to verbalize musical preferences and there is no family member to inform me, my starting place is always music from that period of life.
What are some common misconceptions about music therapy for dementia that might make people hesitant to try it? 
One common misconception is that some type of background in music is required. On the contrary, it's possible for anyone who enjoys music to participate in music therapy and receive benefits from it.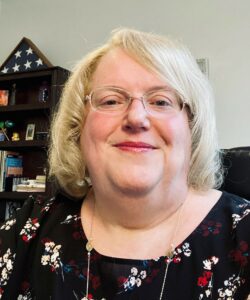 It's not uncommon for people to mislabel other experiences as music therapy. For example, while listening to music may be therapeutic and contribute to our sense of well-being, this is not the same as participating in music therapy. Music therapy is the clinical use of interactive, individualized music experiences or interventions to help people whose lives have been impacted by illness, injury, or disability. After assessing the client's strengths and needs, the credentialed professional music therapist creates interventions to support the client's psychological, emotional, cognitive, physical, communicative, spiritual, or social needs. Integral to how music therapy works is the therapeutic relationship that is established and developed through engagement in music.
Do you think music therapy could be better utilized in dementia care across the country? How?
In response to this question, I offer a resounding YES! In fact, I'd go so far as to say that any care setting supporting those living with dementia and wanting to do so as fully and effectively as possible, should employ or contract a music therapist to provide services. I'm passionate about this becoming a goal for all, especially given the ever-expanding body of research demonstrating the tremendous value of music therapy for those living with dementia.
At the same time, I don't want to neglect the millions of family caregivers supporting their loved ones with dementia at home. In fact, this is one of the primary reasons I created my practice, Music Therapy at Home.
For more information on Music Therapy at Home or to contact Karla, check out her website and be sure to follow her on Instagram and Facebook.
For information on NervGen Pharma Corp., a clinical stage biotech company dedicated to creating innovative solutions for the treatment of nervous system damage, please follow us at www.nervgen.com.