By Codi Darnell
July 20, 2021
Welcome to our blog series: The Outdoor Diaries. This series is about exploring the natural world from the perspective of people with chronic conditions and/or mobility issues. While the benefits of nature are for everybody, access to it isn't always quite as simple.
---
There is nothing like a diagnosis (of any kind) to remind you that you are not in complete control of your life. But where there is no control, there is choice. While we don't have the ability to cover ourselves in forcefields that protect us from disease and injury, we have the ability to choose how we cope with such things. We decide what parts of ourselves we take with us into the next leg of our journeys, and we decide what is worth fighting for.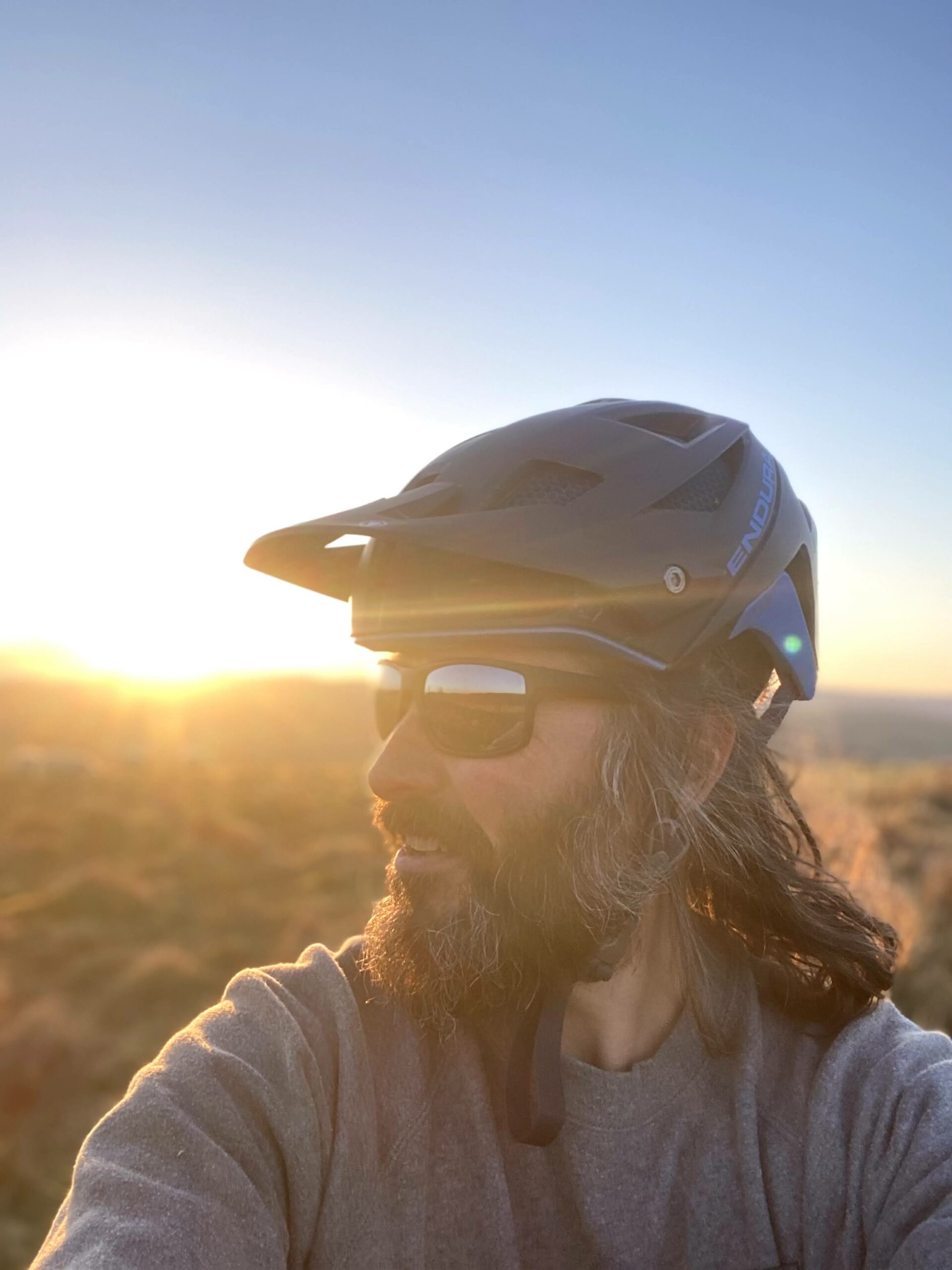 Of course, these physical hiccups are often unexpected. As Andy McKenna says, "I guess we all like to think we're bulletproof, that nothing's going to change the way we live and how we do the things we love." But, every day, things happen to all kinds of people that do in fact change the way they live and the way they do the things they love.
Andy knows all too well how swiftly a diagnosis can shift the expectations of our lives. When he was diagnosed in 2007 with multiple sclerosis ("MS"), he was the head of marketing for a university, and a mountain biking enthusiast. However, it's hard to imagine him living the suit and tie life when watching him in his short documentary, This Way Up, because, in his full biking gear riding along the river's edge or down a single-track mountain trail, it is obvious that it is here that he is in his element.
As Andy says himself, "Being amongst Scotland's mountains quiets the hustle of everyday life. The trivial white noise, the challenges of work, the daily chatter of social media. All that stuff fades away the deeper I ride into these magnificent glens."
Now some might say that big decisions shouldn't be made in the wake of a life-altering diagnosis. Others would say that when perspective hits you — tells you that life is fragile and the way you're living it doesn't feel authentic — you make a change. Andy subscribed to the second way of thinking, laughing at the camera and saying, "I guess I'm not that sensible." But sensible or not, in 2008 he started his mountain bike guiding business in Scotland and never looked back. He says, "Turning a hobby, a passion, into your life — I suppose that's a bit of a dream."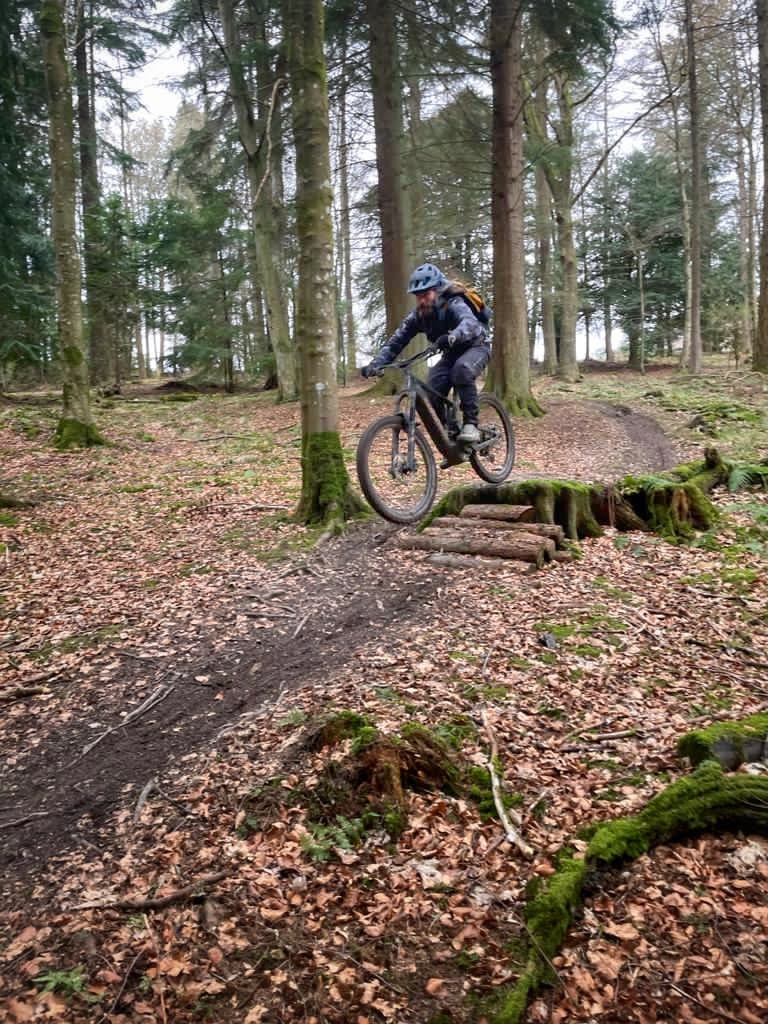 As Andy integrated his passion and his livelihood, he was forced to also incorporate his MS. In the documentary, he reads the potential symptoms and possible outcomes of the disease from a book in front of him. On paper, the diagnosis is lifeless — a clinical rundown of words without real context. But in the film, Andy shows how the disease lives in him and how he lives on in spite of it.
He acknowledges the ways MS inhibits his passion saying, "Frustratingly, MS is the enemy of mountain biking. It gives you vertigo and screws with your balance, vision, brain, ability to think/process/react, and your grip."
Things most mountain bikers do on autopilot, take time and more concentration for Andy. "My grip has almost gone on my right side. I have to look at my feet to see where my foot is on the pedal. I have to look at my right hand to see where it is on the handlebars."
What his MS hasn't altered though is his desire to get out on his bike. He says he wants and needs the "wild and rugged spaces" more now than ever before, and that "it's just the getting (there) that's a bit trickier these days."
Certainly, the symptoms of MS add an element of danger to mountain biking. Losing your balance or not gripping a brake properly could result in a wide range of injuries. But Andy is determined to live life on his terms, even if he has to take a different route or set a slower pace. The bad days come but his wife Aneela says, "He's very resilient and he's strong. He doesn't let it get in the way of his life."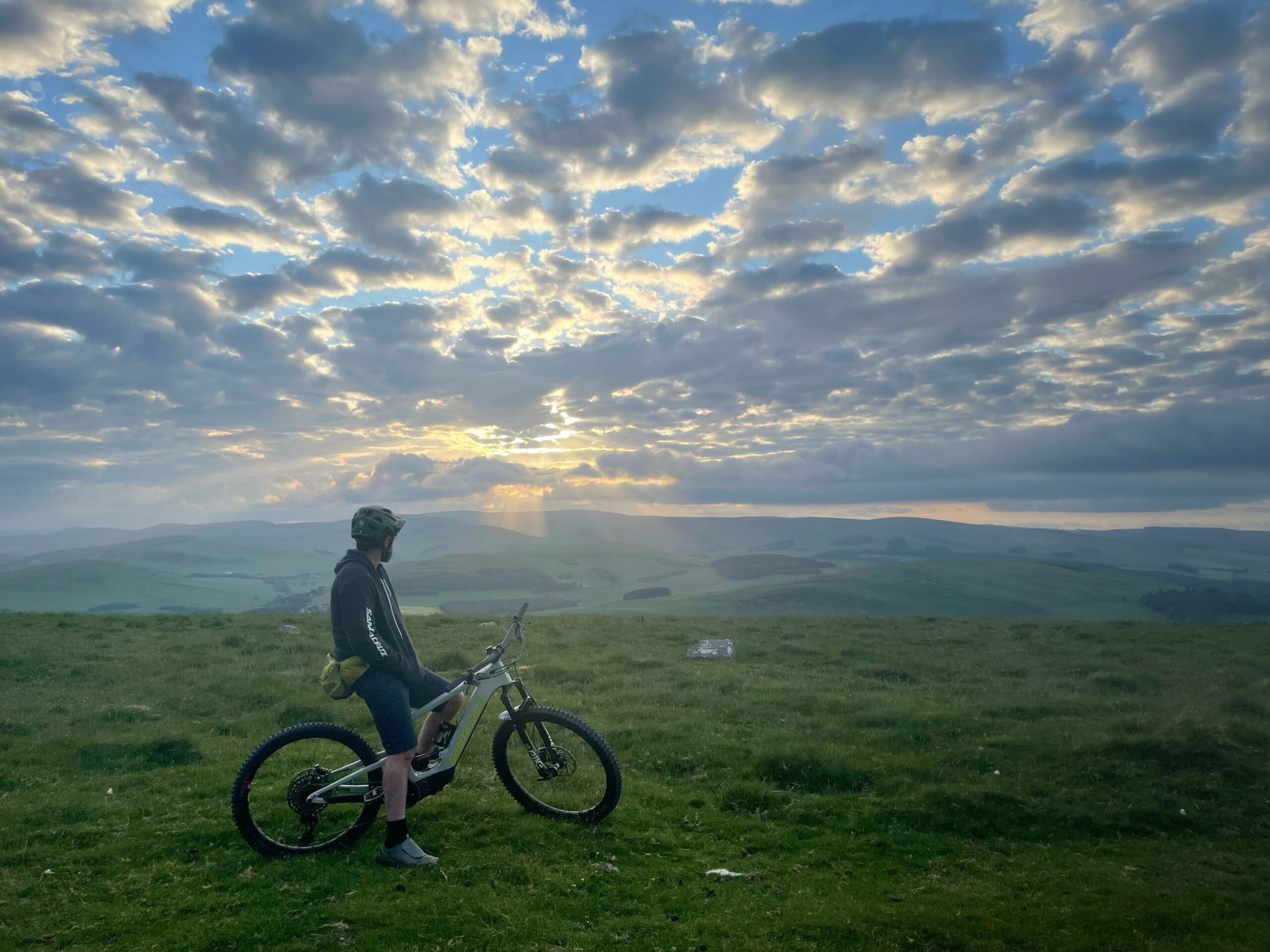 Recently, Andy proved that he doesn't just get on his bike for himself, he does it for the good of others. He committed to riding his bike every day until he raised £450 (US$620) for a mental health organization. When he finally brought his fundraising initiative to a close on day 131, he had raised £5000 (US$6900). On the days he couldn't ride — which were few and far between — Aneela did the ride in his place. Additionally, he was part of an initiative that raised over £70,000 (US$97,300) for Overcoming MS: Multiple Sclerosis Charity.
Honestly, you just have to see his smile when he's out in the wilderness to know that he loves what he's doing when he's out there. Still, mountain biking with MS is a balancing act — symptoms flare and rest is essential. But his attitude is positive and there is no doubt in my mind that he will do it as long as he possibly can. Mountain biking is synonymous with Andy McKenna.
"I always thought I'd do this forever . . . I still hope to of course, but there's no guarantees." — Andy McKenna
The Outdoor Diaries: Hiking With MS
The Outdoor Diaries: Handcycling Into the Forest
The Outdoor Diaries: Rediscovering a Love of the Ocean – A Story of Adapted Surfing
The Outdoor Diaries: Climbing Mountains and Removing Barriers with Nick Allen
The Outdoor Diaries: Sit-Skiing After Spinal Cord Injury