By Codi Darnell
September 28, 2021
Welcome to our blog series: The Outdoor Diaries. This series is about exploring the natural world from the perspective of people with chronic conditions and/or mobility issues. While the benefits of nature are for everybody, access to it isn't always quite as simple.
---
Motivation comes in many forms. What inspires one person to overcome their obstacles may do nothing for the next. For instance, the thought of climbing a steep rock face that towers thousands of metres above me makes me want to crawl into bed and never come out. But for Nick Allen, that same thought sparks enthusiasm and unlocks goals inside of him. And it was those same thoughts that motivated him to get back outside after a diagnosis left him feeling lost.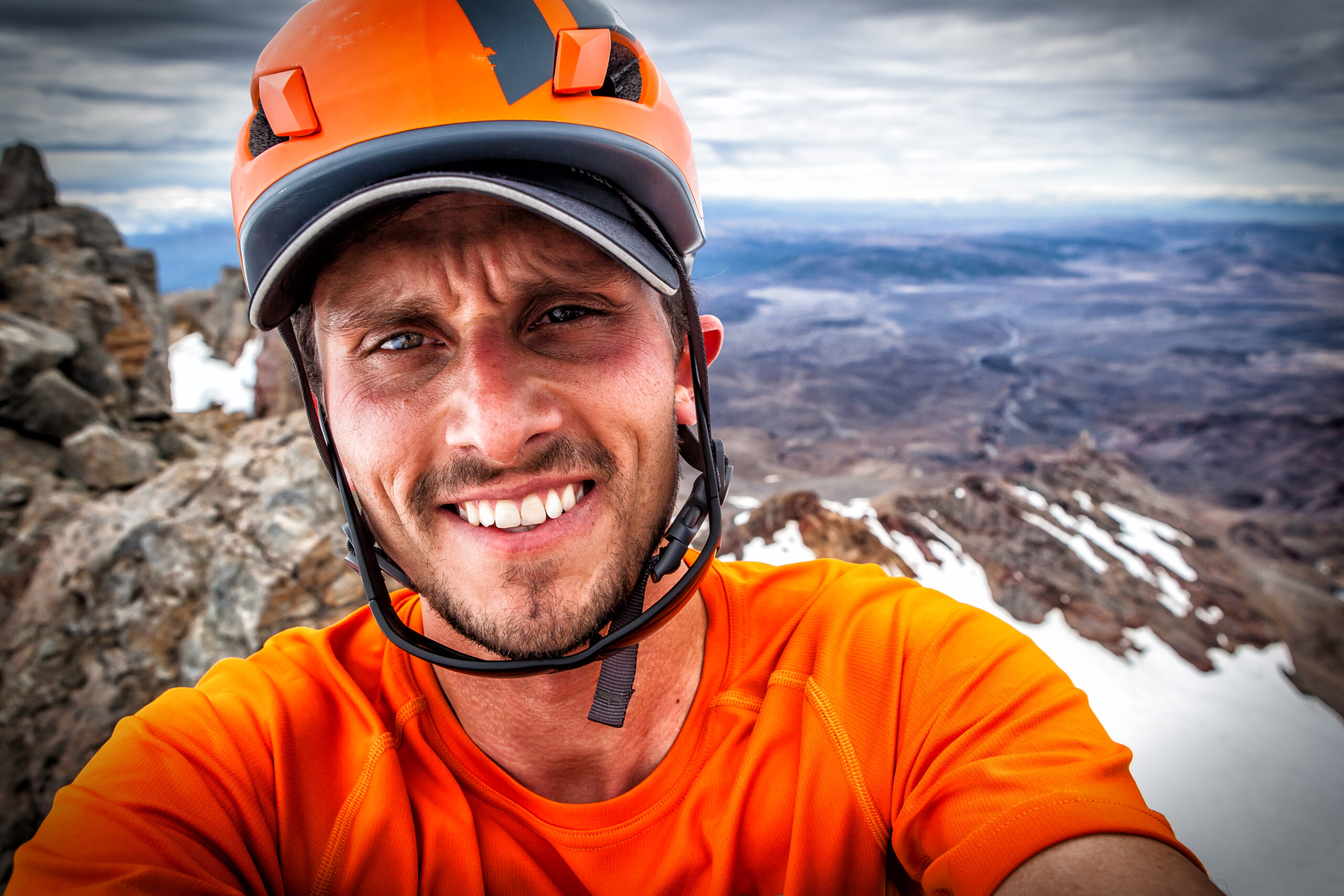 Nick fell in love with climbing mountains at the young age of seven when, on an overnight hike with his dad, he found himself scrambling up a cliff to look out over the view. He says, "I remember being blown away by the great distance I could see and by being able to look down on the forest – as if I was flying."
Throughout adolescence, his passion was kept alive through the books his grandmother gave him, books on mountains and mountaineering. And in high school, his job at an outdoor education centre allowed him to learn rock climbing skills which fueled his dreams of one day climbing in the Himalayas.
But in 2010, those dreams came to a screeching halt when Nick was diagnosed with multiple sclerosis ("MS"). His mobility began to deteriorate and he was faced with the realization that, if he didn't make an effort, he would never hike or climb again. Recognizing this, Nick sought out specialized personal training to increase his strength and stamina with the hopes of returning to the mountains.
Through his exercise program and accomplishing short-term goals, Nick achieved just that and, in 2014, reached a turning point in his journey when he completed a difficult climb – Ball Pass in Aoraki Mount Cook National Park. He says, "The Ball Pass trip was significant to me because it redefined the nature of possibility in my mind. It showed me what you can achieve when you slowly chip away at a goal. And that gave me a license to dream."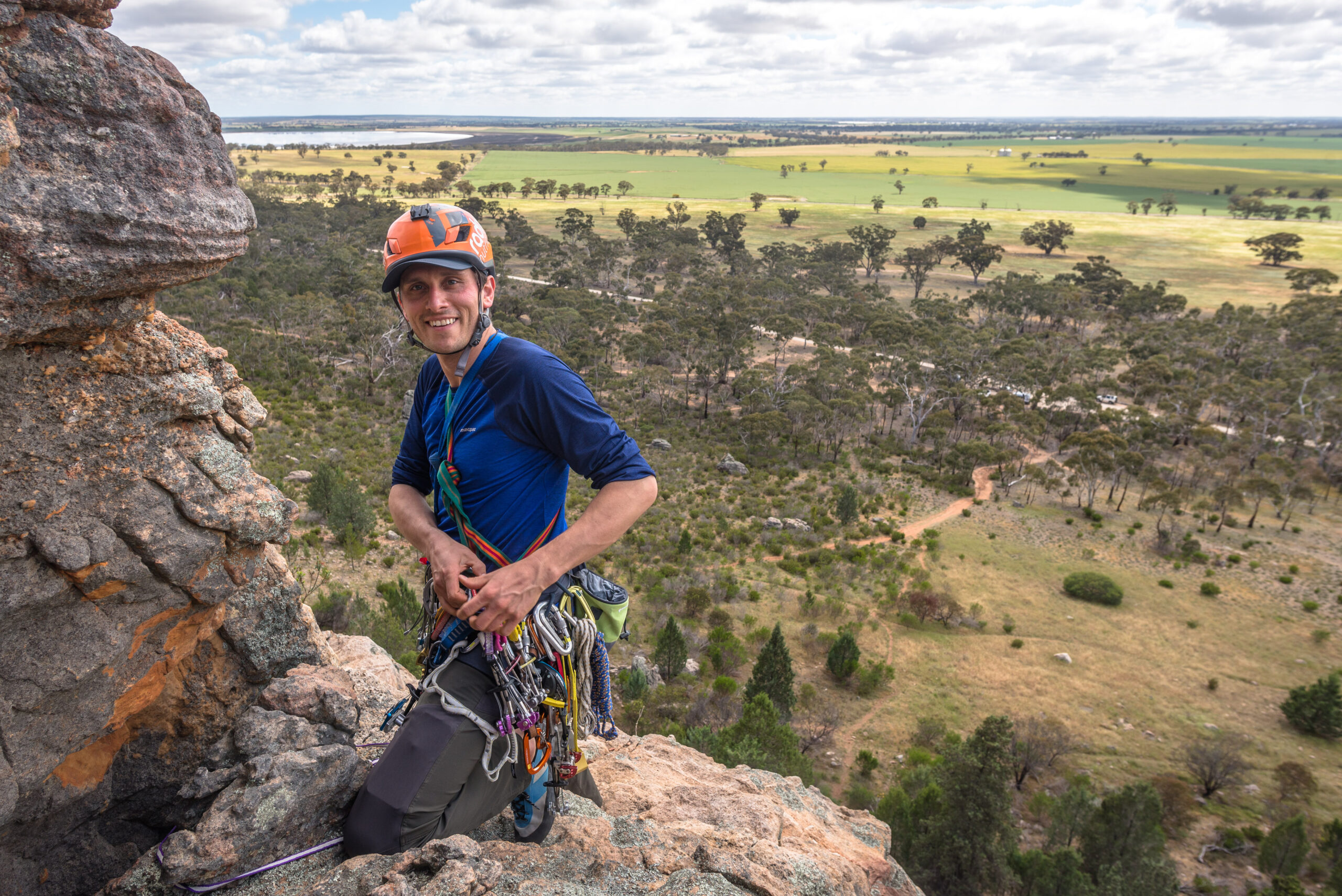 But Nick wanted his journey to mean more than just "bagging peaks". He wanted to help other people realize their goals and show them that "a diagnosis does not mark the end of happiness and meaning". What he discovered is that it isn't always enough to simply have the desire to pursue the outdoors after a diagnosis or injury, but that reaching goals can require specialized training or equipment which, as we all know, costs money. Nick never took for granted the fact that he had the means and support to begin climbing again and he wanted other people to have the same. It was then, that Mastering Mountains was born.
Mastering Mountains is an organization that aims to remove financial obstacles to the outdoors for people with MS and functional neurological disorder ("FND") in New Zealand. Since 2016, the Mastering Mountains Grant and the Mastering Mountains Expedition Grant have been awarded to nine deserving individuals to help them in conquering their outdoor pursuits.
Michelle Gerrits was a recipient of the grant in 2018. The grant allowed her to purchase an Alinker Bike (a walking bike) that allows Michelle to accompany her family on the outdoor adventures she once had to miss out on.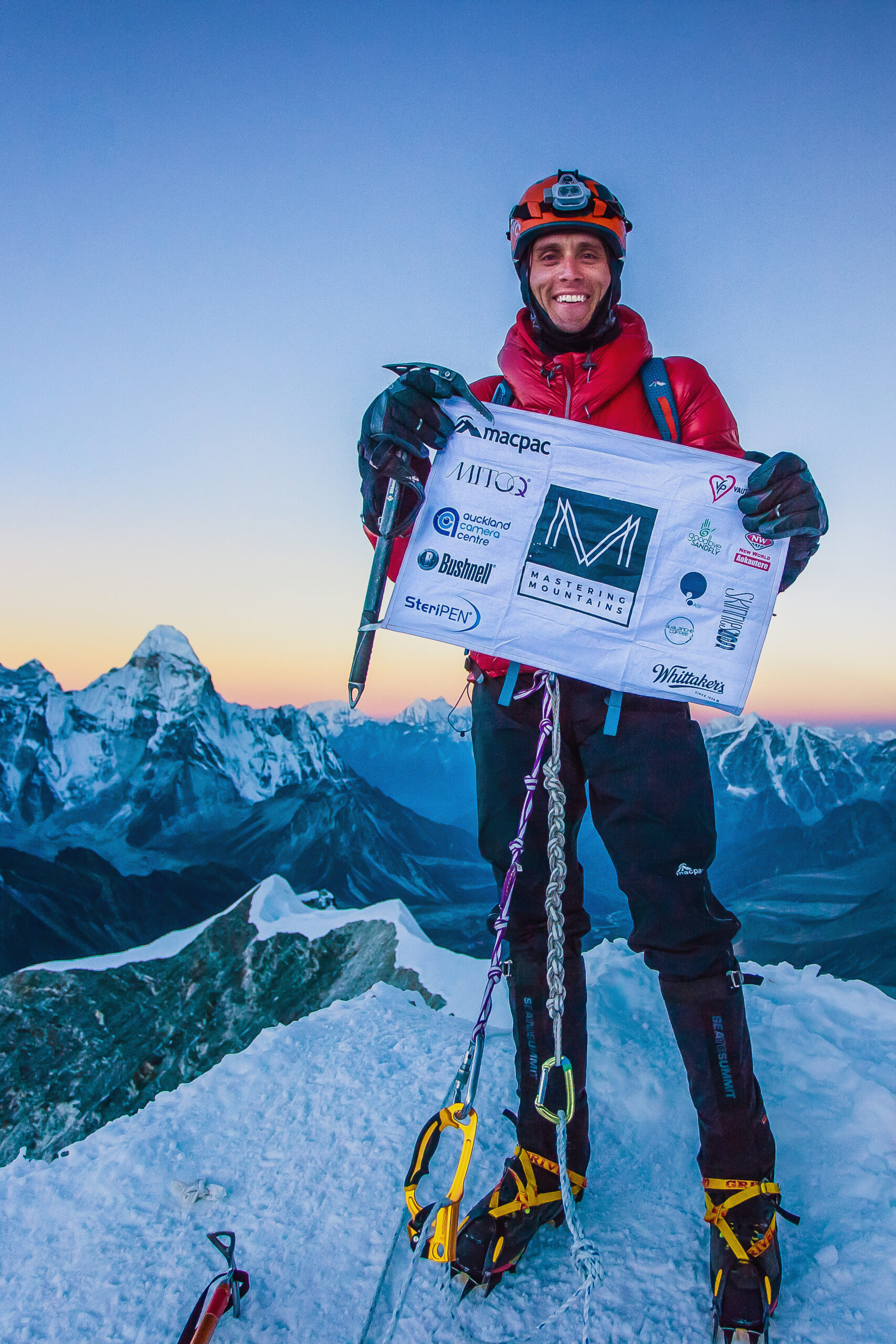 Bryce Mackenzie received the grant in 2019. The grant went towards specialized training and contributed to the purchase of a new bike so that he could reach his goal of cycling around Lake Taupō. He completed the 160 km journey and still cycles regularly.
The latest grant recipient, Katy Glenie, was a long-time outdoors enthusiast before her MS diagnosis. But since her diagnosis in 2019, she has struggled to pursue her passion. She was concerned that, on her own, she would push her body too far. The grant allowed her to seek out specialized physiotherapist training and she is currently working towards her goal of climbing the Minarets, a 3,000 m peak in the Southern Alps.
These are just a few examples of the outdoor dreams that have become a reality thanks to the Mastering Mountains grant program. I asked Nick how it feels to help facilitate people with MS and FND to pursue their passions outdoors. He says, "Working with our grant recipients is both humbling and deeply rewarding. To walk alongside truly remarkable people as they journey towards a goal, pushing their limits and achieving more than they thought possible, to stand on the sideline and cheer these people on is such a joy. For me, that's more than enough reward."
More recently for Nick, a change in diagnosis has given him reason to pause. His original diagnosis of MS proved to be incorrect and has since been changed to FND. Even though it has been tough to wrap his mind around this change, he is as committed as ever to Mastering Mountains and their goal of helping people with MS and FND get into the outdoors.
The Outdoor Diaries: Hiking With MS
The Outdoor Diaries: Handcycling Into the Forest
The Outdoor Diaries: Rediscovering a Love of the Ocean – A Story of Adapted Surfing
The Outdoor Diaries: Andy McKenna, Multiple Sclerosis and Mountain Biking
The Outdoor Diaries: Sit-Skiing After Spinal Cord Injury