By Codi Darnell
June 22, 2021
Welcome to our blog series: The Outdoor Diaries. This series is about exploring the natural world from the perspective of people with chronic conditions and/or mobility issues. While the benefits of nature are for everybody, access to it isn't always quite as simple.
---
Imagine your favourite place – the spot where you find solace and feel like the best version of yourself. It is the space you retreat to when life turns sideways and you need to regroup – to take a breath and sort through the noise in your head. But what if, in your darkest moments, it no longer felt welcoming? What if it turned from being a place of refuge to a trigger for grief? Would you try to go back?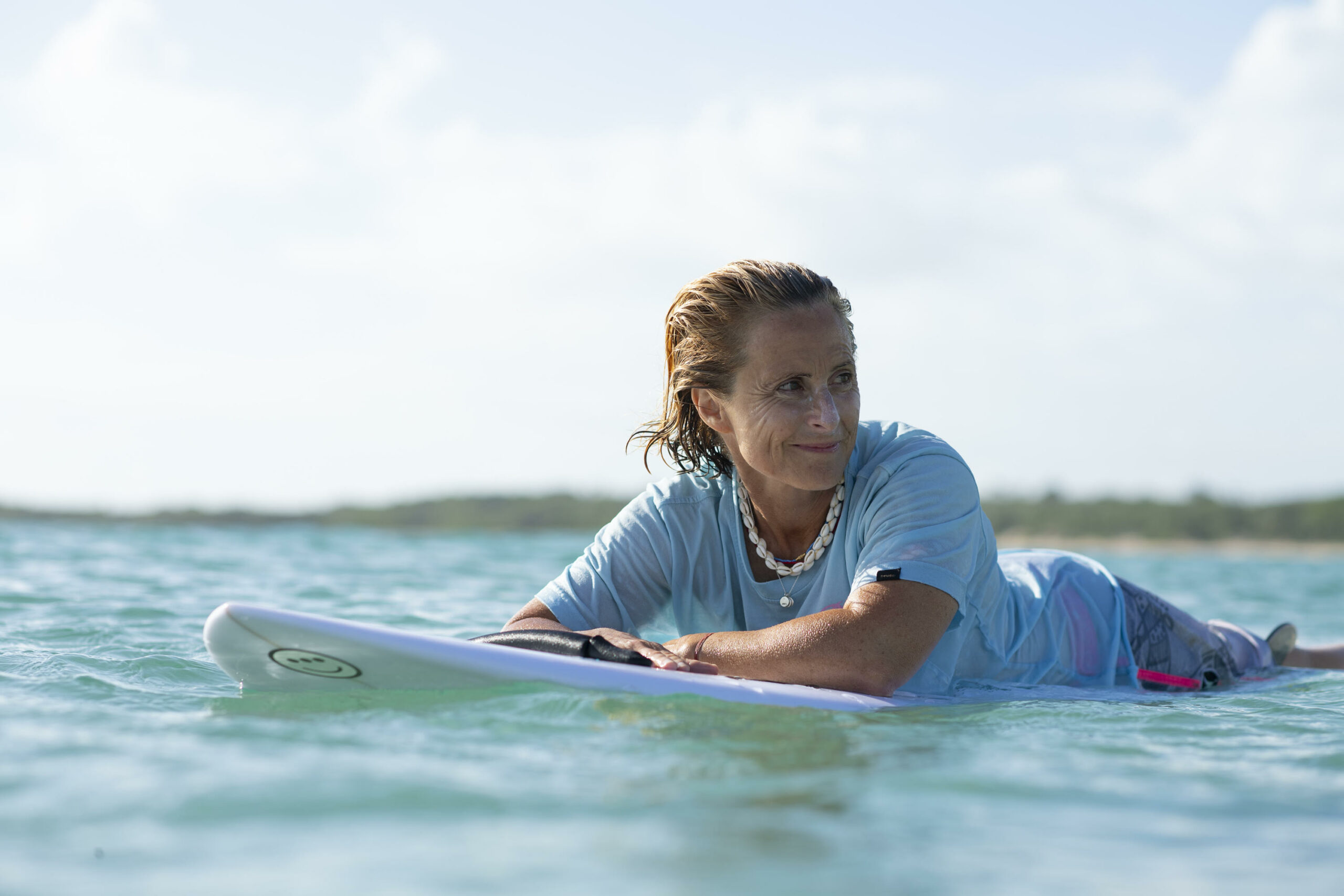 Maybe your spot is in the mountains or under the canopy of the forest. Maybe it's a quiet corner with a cup of tea and your favourite book. Or maybe, like Sam Bloom, it is in the ocean.
Sam has lived her entire life in the Northern Beaches region of Sydney, Australia. The beach was only a short walk from her home, and she surfed and swam daily as she grew up. Knowing that, it comes as no surprise that the ocean became her place of refuge.
Sam explains, "The ocean has always been my happy place and I've always felt a connection with the sea. I'm not religious at all, but I used to say that sitting on my surfboard just off the rocks at north Bilgola (where I grew up) was like my own private church. If I was having a bad day, I knew all I had to do was to walk down the beach, go for a swim or surf and I'd feel a million times better."
When Sam became a mom to three boys, her and her husband, Cam, wanted to instill a love of the water in them. "When they were little, we spent as much time as possible down at the beach swimming and, as they grew up, teaching them to surf." As far as Sam was concerned, their life would always revolve around the ocean.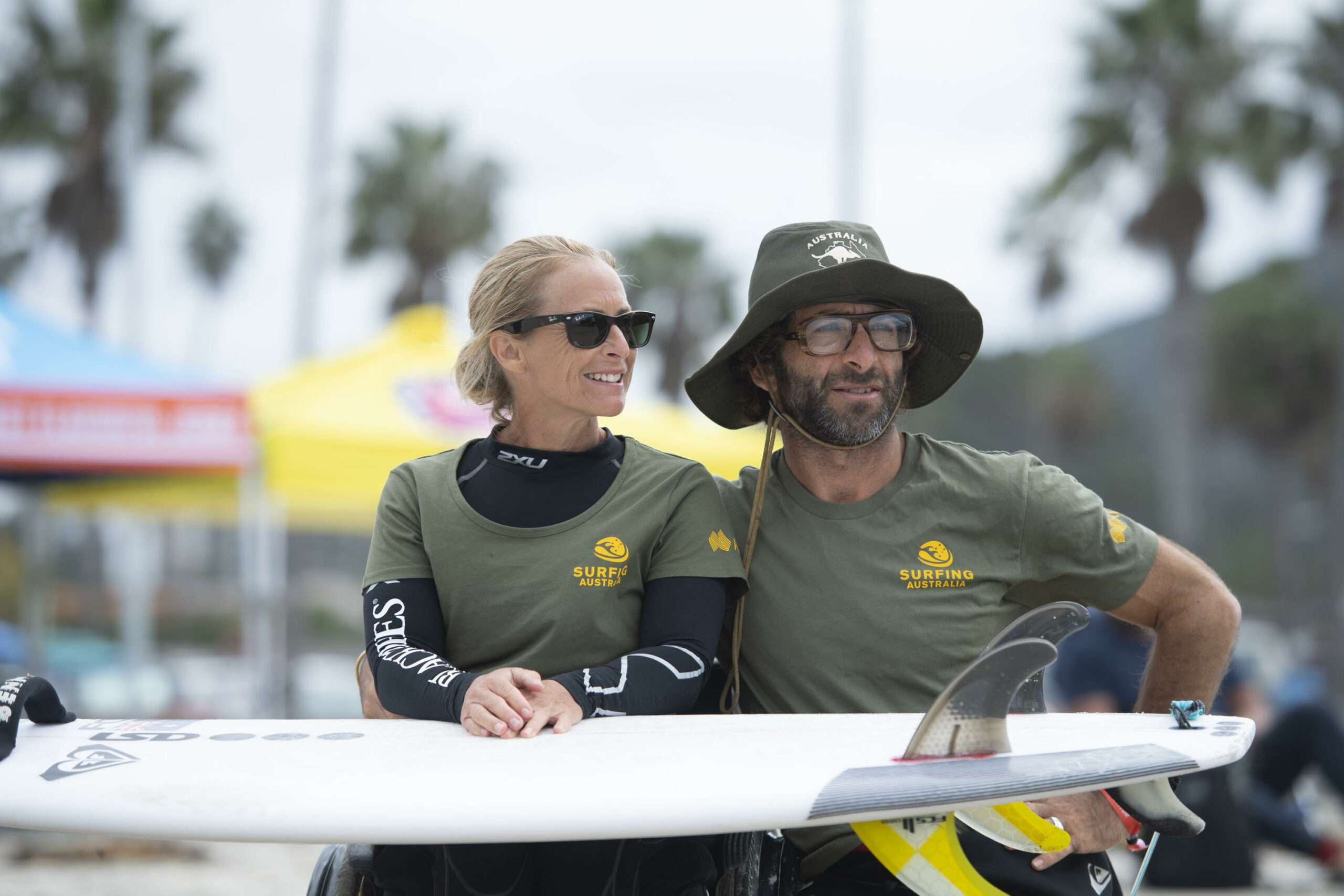 "I always thought Cam, the boys and I would grow old surfing at our favourite beach breaks. I imagined myself as an old lady/grandma still catching waves."
However, in 2013, those daydreams came to a halt when Sam and her family were on vacation in Thailand. A faulty railing led to a fall that resulted in Sam sustaining a spinal cord injury. She says, "As far as I was concerned my life as I knew it and loved was over." And a big part of that life was surfing.
"I remember complaining when I was at rehab that I'd never be able to surf again. I was absolutely devastated."
When summer came, Sam found that the ocean no longer gave her the joy it always had. She says, "I actually found it incredibly stressful being in the ocean after the accident which was horrible because it used to be the one place which meant the world to me."
Her body no longer felt at ease in the water and the thought of getting on a surfboard didn't excite her. If she couldn't stand on a surfboard, then, to her, it wasn't surfing. That part of her life was over.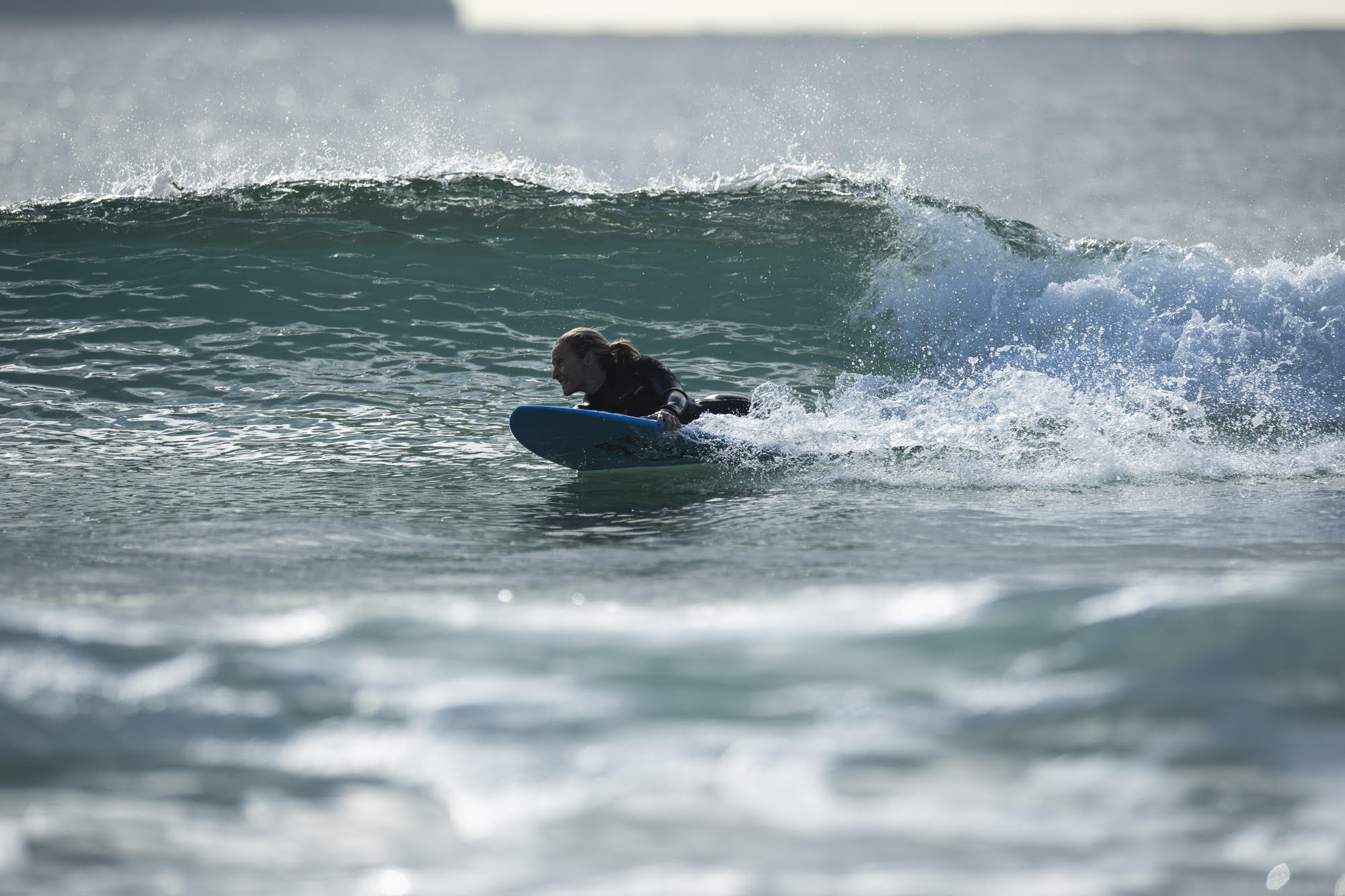 But five years after her spinal cord injury, Sam decided to get back on the surfboard. To her delight, her lifelong passion was reignited. As she says, "I'm so stoked I gave it another go." She found that even though she was lying down she "still got the same sense of excitement and thrill shooting along the face of a wave" and can still "read the waves" as she did before. Needless to say, Sam was hooked.
From that point on, Sam seemed unstoppable on her board. She entered her first adaptive surf competition in 2018 and, shortly after, was selected to the Australian team. She competed at the World Adaptive Surf Championships in the United States and won, which Sam says was all for her boys. Not only did she want to thank them for being amazing since her accident, but she also wanted to show them that anything is possible. That even she could be a world champion after everything she'd been through.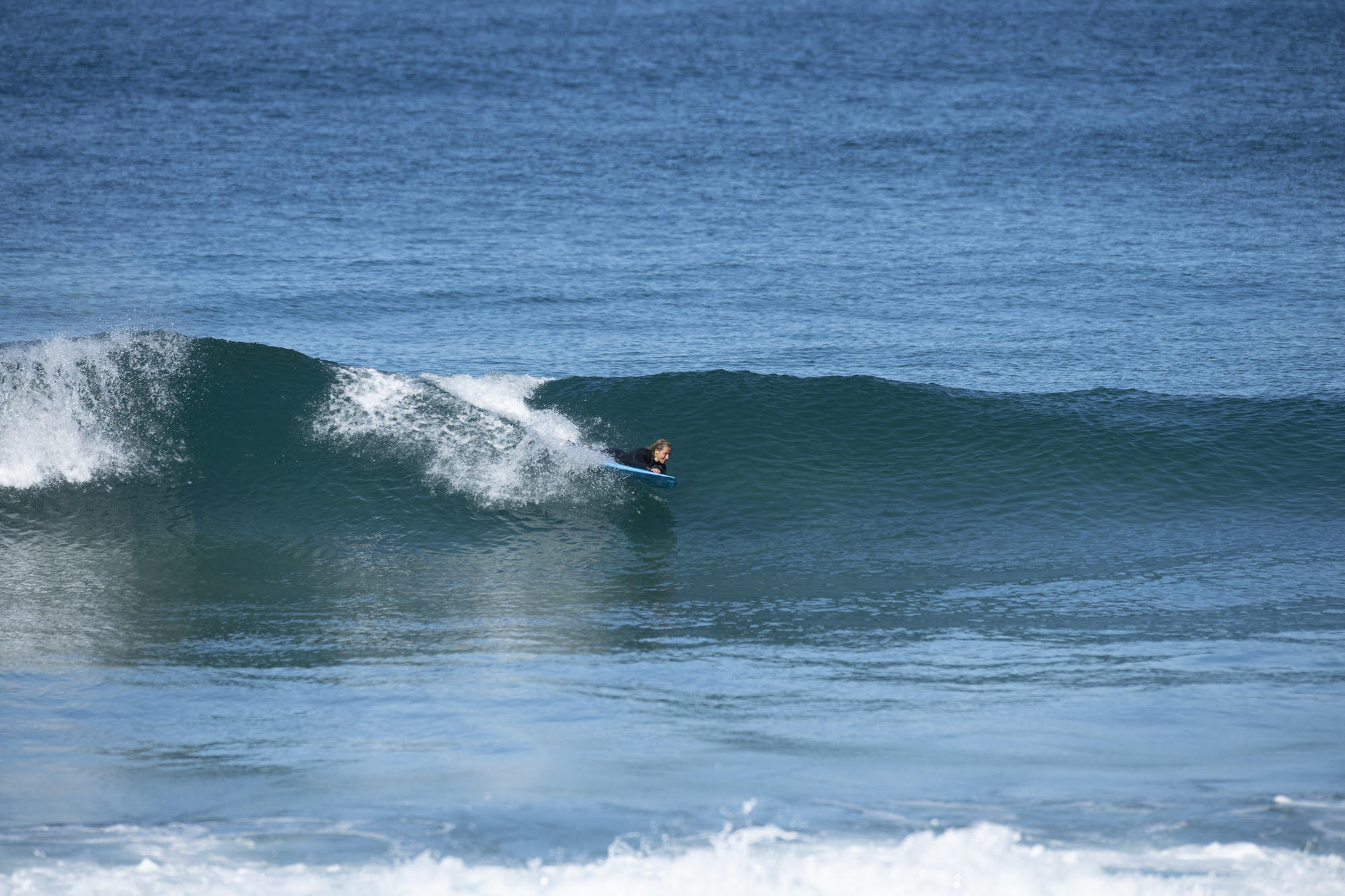 It may have taken time, but Sam found her way back to the water – her place of refuge – and was able to rekindle the joy that it always gave her. But while she is incredibly grateful to be able to do what she's always loved, she is forever sincere about her struggles and admits it can be bittersweet. She says, "To be honest, I'd do anything to be able to run down the beach and go for a surf on my own like I used to, but I know I'm lucky to still be able to catch waves with Cam and the boys and have fun together."
Beyond Sam's surfing achievements, two books have been written about her journey: Penguin Bloom and Sam Bloom: Heartache and Birdsong – the first of which was the inspiration for the Netflix film Penguin Bloom, which I highly recommend watching.
The Outdoor Diaries: Hiking With MS
The Outdoor Diaries: Handcycling Into the Forest
The Outdoor Diaries: Andy McKenna, Multiple Sclerosis and Mountain Biking
The Outdoor Diaries: Climbing Mountains and Removing Barriers with Nick Allen
The Outdoor Diaries: Sit-Skiing After Spinal Cord Injury