By Codi Darnell
August 9, 2022
The podcast world has exploded. Whether it's your next-door neighbour or your favourite celebrity, it suddenly feels as though everyone is streaming themselves onto the platform. The topics are wide-ranging and seemingly endless, and any listener can be satisfied whether they're after true crime, children's stories, or something in between. And with over 2 million podcasts available worldwide, it's no surprise that shows based around specific medical conditions have emerged on the scene.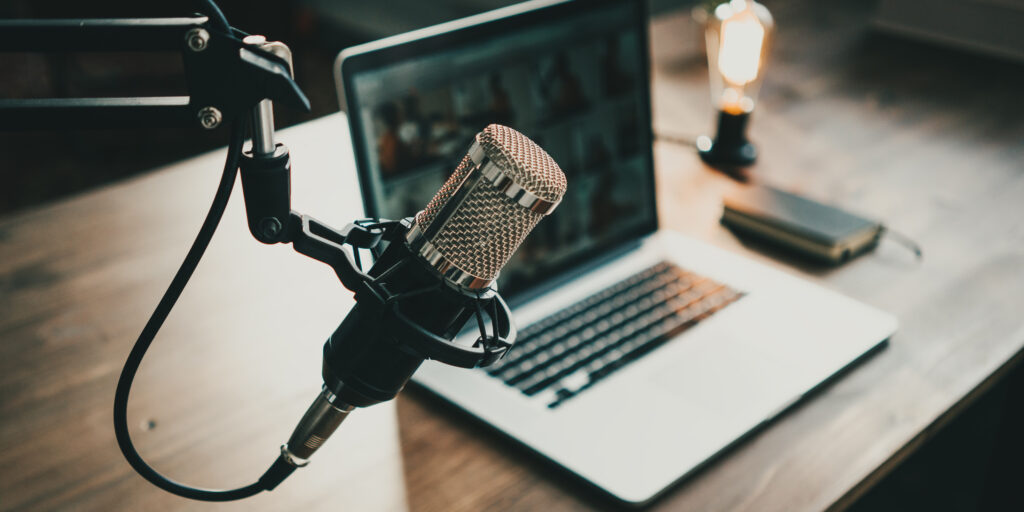 Within this genre of podcasts, different formats offer different perspectives. Some are hosted by doctors or other practitioners, and some by individuals who share their personal experiences with a condition. Many of them offer interviews with special guests and other experts. With episodes that cover everything from therapeutic techniques and promising research to conversations that remind us that living with a chronic condition isn't easy, these podcasts can be a very useful tool. They are a great way to gain new insights, troubleshoot specific problems, spark new ideas, or just remind a person that they aren't alone within the ups and downs of their illness or injury.
However, navigating all these podcasts can sometimes feel overwhelming. Where do you start? When do you stop? How do you know which advice to take? Well, I may not have all the answers, but this is my list of Dos and Don'ts that help me navigate the medical podcast realm.
DO investigate the credentials of the speaker
Anyone can start a podcast so before you take advice or start quoting what you heard, be sure it is coming from a reputable source. Ask yourself if the person you're listening to is qualified to be giving medical advice. Is it just someone's opinion or lived experience? Is there data to back up the information they share? Overall, be aware. It's better to double-check before implementing a change based on bad information.
DON'T compare yourself
I'm all for people sharing their wins when it comes to living with medical conditions; however, it can be easy to get down on myself if I start playing the comparison game. Let others' wins inspire you to make attainable goals. Your wins and their wins don't have to look the same – they probably won't look the same. And if you are likely to berate yourself for not living up to someone else's standards, steer away from podcasts that bring up feelings of inadequacy.
DO talk to your doctor or care team
What works for one person doesn't always work for another so before you take on new exercises, change supplements, alter medication, or make any other changes to your current routine, talk to your doctor or relevant specialist.
DON'T force yourself to listen
You should get enjoyment out of listening to podcasts. If you're gritting your teeth and bribing yourself to press play, it is not the right podcast for you. Maybe it's the content, maybe it's the host, or maybe it's something else entirely; but the good news is you don't need to explain yourself to anyone – simply stop listening and try something new.
If you have a new diagnosis or you're just beginning to seek out a podcast for your condition, ask for recommendations from people you know or through any peer groups you may belong to. And if you still don't know where to start, start here. Many people we have interviewed for the Nerve Matters Blog have podcasts and I've chosen three to share with you.
Hosted by the founders of WAGS of SCI, Brooke and Elena, this podcast takes a deep dive into spinal cord injury from the perspective of romantic partners. From caregiving and self-care to accessibility and mobility equipment, this podcast covers a wide-range of topics and often brings on outside experts to weigh-in on multiple issues.
Read more about WAGS of SCI.

Ardra Shephard hosts this brand new podcast that borrows its name from her long-time blog. Tripping on Air is co-hosted by Alex Hajjar who brings a different perspective to the conversation as he is the spouse of someone who has multiple sclerosis. Even though this podcast is new, Ardra's long history as an advocate and spokesperson for multiple sclerosis gives me confidence this will be one not to miss. Read more about Ardra Shephard.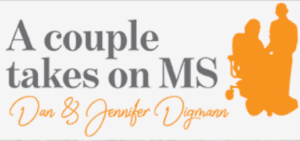 Dan and Jennifer Digmann bring their insights on MS multiple sclerosis to the podcasting realm on A Couple Takes on MS. Married since 2005, the Digmanns share the ups and downs of life and marriage with the disease they are both diagnosed with.  
Read more about Jennifer and Dan.
For information on NervGen Pharma Corp., a clinical stage biotech company dedicated to creating innovative solutions for the treatment of nervous system damage, please follow us at www.nervgen.com.